Los Angeles duo Mannequin Online will release their debut EP, I Feel It, on July 24th via Nettwerk. The sticky sweet, can't get out of your head tracks have darker thematic undertones that vary from social commentary and lost love to overly honest self-awareness. The duo, consisting of Zach DeGaetano and Bridget Boltz, recorded all the songs in their home except for today's release, "I Want It," which was recorded at The Barber Shop Studios in LA with Scott Barber.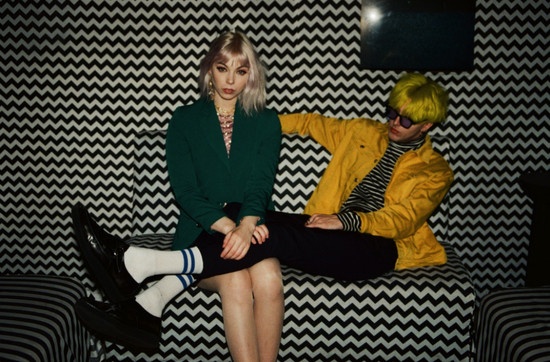 "I Want It" was written "to explore searching for identity in materialism and mass media. We wanted to dress up topics such as greed and consumerism in an upbeat, high energy track." explains Zach.
Mannequin Online are a couple of candescent humans here to converse about the modern world. As one of the latest Nettwerk signings, they are ready to bring their own brand of off-kilter yet unforgettable alt-pop music that is every bit as catchy as it is eclectic.