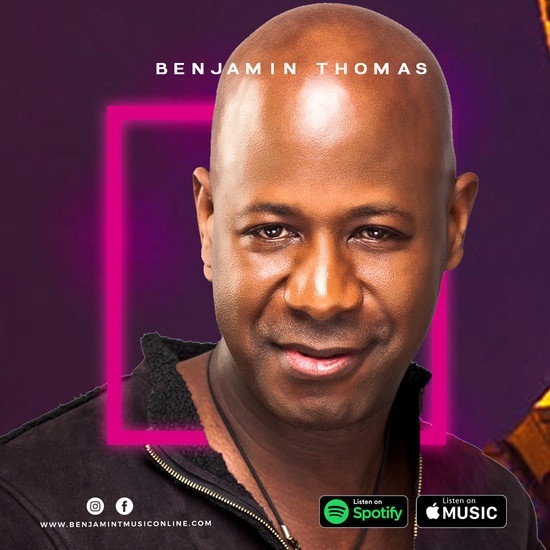 I had the chance to recently interview Mr. Benjamin Thomas and discovered right away that he was one passionate artist and one optimistic person –
P – https://skopemag.com/2020/04/11/jimmy-rae-meets-jazzy-soul-sensation-benjamin-thomas
As a glass-half-full-kind-of guy, the positive energy simply radiates off of Benjamin Thomas and his upbeat melodies. Benjamin Thomas lives by the three L's when it comes to his personal inspiration: Living, Listening and Learning. When describing his songwriting process, Benjamin simply nailed it here during our previous interview: "Each song has a SPIRIT and I enjoy seeing the POWER of that CREATION."
Benjamin Thomas is a high-spirited artist who combines elements of: Pop, Dance, Jazz, R&B & Contemporary. Benjamin's self-titled, debut EP was released in 2015 and featured six glowing tracks. One standout song on the EP is called "You're With Me" and features a fantastic music video as well that you can view right here:
Benjamin Thomas has already achieved impressive accolades such as: being a Finalist in the National Singer/Songwriter Competition for his single "The Song is Born", Select song featured in the film "On The Wing" and also headlined at a major Charity event. Fans and listeners alike have taken notice of this original artist due to the infectious hooks and hopeful messages embedded in his music. Benjamin Thomas sings & performs with such joyful ease and in turn you hear an overload of heart & soul.
Benjamin is currently working on a Remix for his song "All I Want to Be" as well as continuing to promote his music on various platforms. This artist is also on the look-out for an Animator for an upcoming video project and as always Benjamin is keeping busy penning new, original songs. Benjamin is anxious to collaborate with other songwriters and producers as his music takes shape and continues to evolve.
The positive aura that surrounds this musician is contagious and most certainly worth catching these good vibes. Just say NO to negative, doom and gloom aspects in life and say YES to Benjamin Thomas and his tunes that will surely lift your spirits. One will crave a strong, healthy dose of Benjamin Thomas' musical medicine and recommended to consume daily. Lastly, it's TIME to LISTEN, it's TIME to DANCE and it's TIME to give the Music Man, Benjamin Thomas, a FIGHTING CHANCE!
Everything one needs from inspiring, uplifting songs to professional & encouraging music videos along with appealing merchandise can be found at: https://www.benjamintmusiconline.com/
Get MOTIVATED!
By Jimmy Rae (https://twitter.com/2JRae)