Get ready to have your ears blown away by the sheer strength of Sophie Dorsten's voice box! This teenage singer/songwriter from the Phoenix, Arizona area may be young, but her singing and songwriting abilities exhibit extreme maturity. I was lucky enough to review Sophie's previous singles, "Roses" & "Growing", and now I am blessed to get a crack at "Tomorrow".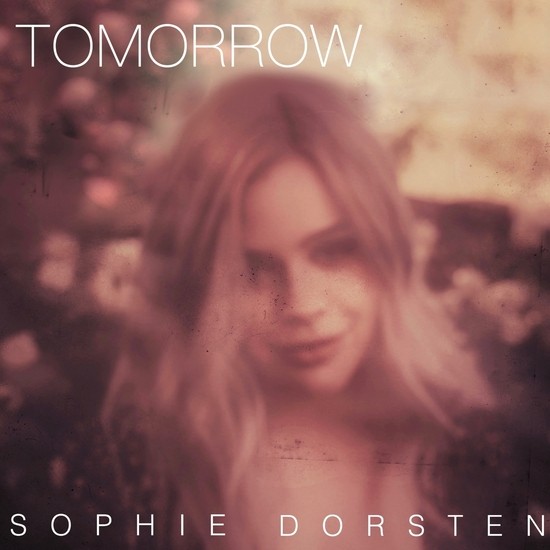 This up-and-coming artist blends in elements of: Indie, Pop & Folk and the outcome is an absolute, musical delight. The listener will immediately pick up on the fact that Sophie Dorsten has some set of pipes with a dynamic range and pleasant tone to her voice. This new track titled "Tomorrow" was recorded at Sound Kitchen Studios in Nashville, TN aka Music City USA and produced by Jordan Lake. The recording quality is superb as each and every note Sophie belts out is crystal clear and pitch perfect. As soon as you hit Play on "Tomorrow", you will get hit with a melodic mood right off the bat. There is a high wave of emotion being portrayed by Sophie Dorsten, which gracefully rushes over the listener. One will hear a powerful vocal performance from Sophie that instantly draws you in and demands your attention. "Tomorrow" is just so darn strong where Sophie has a way of captivating you with her voice alone. I was detecting much depth and true heart on "Tomorrow" as Sophie Dorsten was pouring everything she had into this fine-tuned recording.
I have to stop and remind myself that this songstress is only 18 because Sophie sings with such control & confidence. This Arizona native has been singing & performing since she was only 9 years old, so music and songwriting is in her blood. I would say the future's so very bright for Sophie, but that she doesn't even have to wear shades! This new single showcases Sophie Dorsten as a solid force in the music industry while highlighting her raw talents as a real artist. "Tomorrow" was just released today on May 15, 2020, so go purchase the song and prepared to be WOW'ed by this shining, youthful star. Personally, I will continue to be blown away today and "Tomorrow" by Sophie Dorsten and her BIG, BIG voice!
https://open.spotify.com/album/51eVrGX7oZFhWhWm4HrXDs?si=VkcPnpxqTAy4j2rgxp6_Og
https://sophiedorstenmusic.com/
https://www.youtube.com/channel/UCZ1HXeaHMhufukZkjYNLE0g?view_as=subscriber
By Jimmy Rae (https://twitter.com/2JRae)