Ahead of the release of her fourth studio album What's Your Pleasure? Jessie Ware today shares the new track "Ooh La La" along with the accompanying video out now via PMR Records / Friends Keep Secrets / Interscope Records.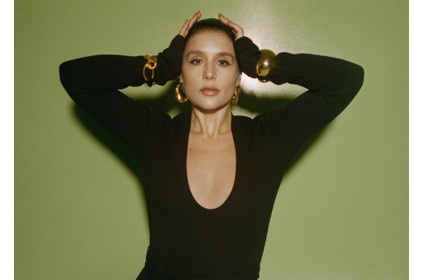 Sitting right at the heart of her seductive, unadulterated dance-soul-pop record is new track "Ooh La LA" co-written by Jessie, Shungudzo Kuyimba, Model Child (Danny Parker) and James Ford. The track sees Jessie flirt with the camp side of disco. It imagines Ware waiting curbside for a lover to pick her up and sweep her away. It has all the glorious beaming simplicity of what a classic disco track thrives upon: an earworm bassline, lively percussion and space shooter synths.
Last month, Jessie Ware announced her fourth studio album What's Your Pleasure? a collection of sophisticated, hard-bodied pop funk that capitalizes on a love of 70s, 80s and 90s club culture coupled with Jessie's vocals and the intuitive production of long-time friend James Ford culminates in a sound that feels instantly compelling.
Instagram – @jessieware