Most car enthusiasts eventually get the urge to upgrade their ride at some point. The right modifications can help set a vehicle apart from the crowd. Contrary to what some people may believe, you don't have to spend big bucks in order to enhance your car. Here's how to soup up your ride on a budget.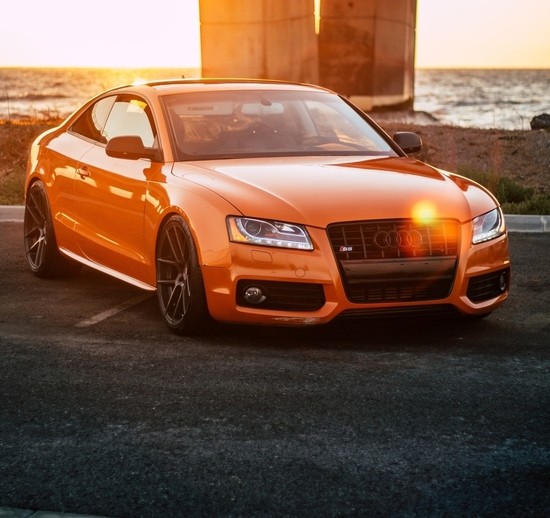 Get Your Car Wrapped
It's not uncommon for a custom paint job to cost more than $5,000. For many car owners, this is simply too big of an expense. A vinyl car wrap is a far more affordable option. You'll have a wide range of different colors and textures to choose from. Newer wraps are also extremely durable. When properly maintained, most can last for up to seven years.
Aftermarket Headlights
Replacing your vehicle's stock headlights is an easy way to elevate its curb appeal. This is especially true for vehicles that come from the factory with halogen headlamps. LED projector headlights are far more stylish. They also do a better job of illuminating the road at night. By shopping around, you should be able to find the perfect aftermarket headlights for under $200.
Turbocharger
Like so many other car lovers, you may desire a stronger punch under the hood. While you could choose to install an upgraded engine, this is not an affordable option. A more cost-effective solution is to buy a turbo kit. A turbocharger can easily boost your engine's total horsepower by more than 30 percent. Step-by-step directions make the entire process of adding a turbocharger simpler than you think. You should have no trouble completing the install on a free weekend.
Upgraded Stereo System
In terms of sound quality, the typical factory stereo leaves much to be desired. If you have a passion for listening to music, consider upgrading to an aftermarket sound system. The best part is that you can do the work yourself using basic hand tools. After purchasing an in-dash installation kit, you can simply plug and play.
Seat Covers
New seats are far from cheap. Luckily, you upgrade the look of your seats without breaking the bank. High-quality seat covers look just like the real thing. After installing fresh covers, even worn seats will look like new again. For just a bit more money, you can buy heated seat covers.
Now is definitely a good time to start souping up your ride. As you can see, there are plenty of affordable ways to do so. You can enhance your vehicle's performance, style, and luxuriousness while on a budget.
Brooke Chaplan is a freelance writer and blogger. She lives and works out of her home in Los Lunas, New Mexico. She loves the outdoors and spends most of her time hiking, biking, and gardening. For more information, contact Brooke via Facebook at facebook.com/brooke.chaplan or Twitter @BrookeChaplan