On 10th March 2020, 'Stay Alive', the debut single from the 23 year old Muslim poet Mustafa, was first released into the world. With little in the way of pre-release hype or fanfare, 'Stay Alive' has quickly emerged as one of the year's defining debut releases and is a near-perfect introduction to a vital new voice in music.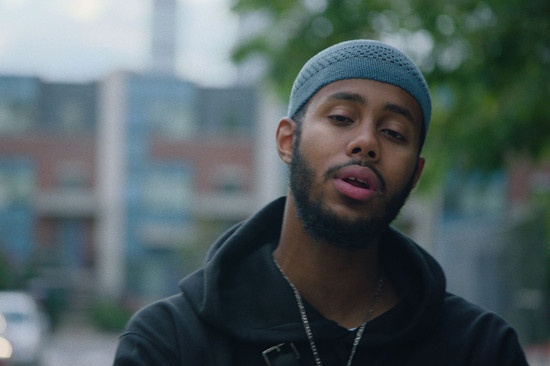 Produced by Frank Dukes and James Blake, this is inner city folk music; a song for, about and born out of the 'hood. Mustafa was first moved to make music after he lost several close friends to gun violence. 'Stay Alive' is addressed to those departed friends and to his Toronto neighborhood, Regent Park.
On the accompanying video, 'Stay Alive's powerful message is presented alongside emotive footage of Regent Park, Mustafa's native neighborhood in downtown Toronto. The area is one of the first housing projects in North America and one of the biggest redevelopment projects on the continent. Mustafa's experience of seeing the blocks, community and culture that raised him transform into something unrecognizable is a story that is playing out in neighborhoods across the world.