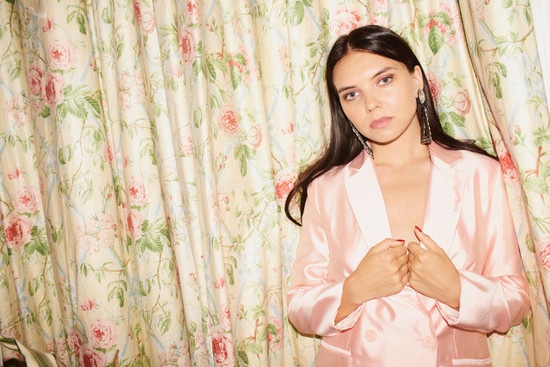 Delena has already begun making a name for herself in the alt-pop world with her alternative-aesthetic music videos and her raw and left-field female empowerment anthems. Previous release 'Animal' was about unleashing the wild side which is so often tamed by the patriarchy. And now, there's 'SOS'.
With 'SOS', Delena manages to tap into the common consciousness of a world in emergency. It's an empowered kiss-off anthem with a dark and sophisticated twist, making it the perfect anthem for a world in a state of panic, as it is right now. With its relentless marching drums and euphoric chorus, it's a song which is both a cry for help, yet also the answer. Delena proves that in admitting you need help, you can actually save yourself.
https://www.instagram.com/_delenaofficial_/
"My hope is that I can release a strong energy with my music," says Delena. "I want to prove to others that wherever you come from, you can succeed. There are no boundaries anymore in the world and right now we all need to dream of doing something extraordinary. I come from Ukraine, a country that has always suffered and struggled, yet is proud like me. I want to say, 'Guys, it's okay. You just have to have faith and reach out.'
"'SOS' is a song based on my own personal experience. I wanted to say, enough is enough. Sometimes, we all need an emergency button." With 'SOS', Delena is pushing her own emergency button, announcing her presence to the world as an unstoppable force of pop perfection.
Delena's breakout singles, 'Nothing Can Stop Us Now', 'Animal' and 'I Need You Tonight', along with the classic power ballad, 'Holy Ground', cemented her place on the pop music map. Delena is regularly supported by Popjustice, and praised by the likes of Wonderland, Clash Magazine, Complex UK and Spindle.
Listen to 'SOS' below and add it to your quarantine playlist!