'Both Hands' is the latest single release from the spellbinding musician who (seemingly) never sleeps – and sees her coming full circle.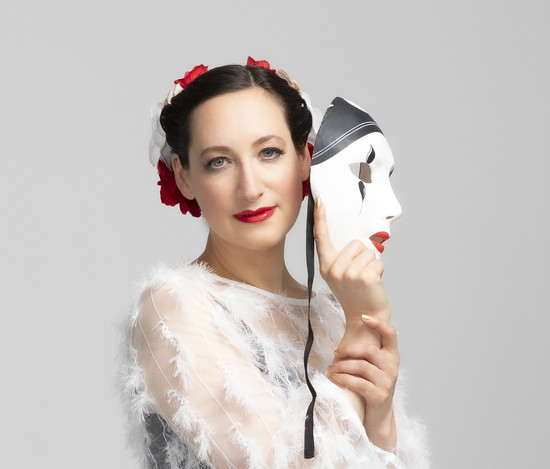 Close on the heels of previous single 'Bravery's on Fire' (which was close on the heels of acoustic album PseudoMyopia, which was close on the heels of… you get the picture), 'Both Hands' sees Rachael this time turn her hand to a cover version of Ani DiFranco's debut single.
An emotionally-charged song in its own right, Sage's cover version takes on a new meaning when taking into account the personal journey and struggle which has defined Rachael's life over the past year. While undergoing treatment for her 2018 cancer diagnosis, Sage listened to the original song as part of a playlist that kept her "determined and strong". A year later, it was a natural fit for her album, Character (coming Summer 2020). The performance in this live video is therefore all the more tear-jerking, and the congratulatory excitement at the end of the take between the musicians in the studio is very much understood.
https://www.instagram.com/rachael_sage/
The video sees Rachael and a string quartet performing the song live in the studio. We can see Rachael dancing and living through the music, whilst the conductor ensures her spellbinding voice is accompanied to perfection by the talented musicians. The effect of this type of music video means that the song really feels alive – no staged lip syncing here, folks.
Already heralded as "musically unexpected", Sage's arrangement takes the staccato guitar of DiFranco's original and transposes it into a beautiful string quartet, putting her unique stamp on this quietly outspoken cover version. Ani DiFranco was the artist who first took Rachael Sage on tour, in a support slot, when Rachael was first starting out. Rachael's version feels like coming home for the singer who has never done things by halves, constantly exploring new topics, musical ideas and charitable pursuits.
This cover follows the equally gorgeous 'Bravery's on Fire', a universal anthem about finding strength in vulnerability which premiered in the US and the UK in American Songwriter and LOCK Magazine respectively.
Soon to come from Rachael Sage is 2020 album, Character, a 12-song collection recorded during cancer recovery. Character was co-produced by Sage and Grammy® winner Andy Zulla (Kelly Clarkson, Rod Stewart), and contains the 12 songs she recorded while recovering from her treatment, which she describes as "the most humbling mountain I've ever had to climb."
Watch the performance of 'Both Hands' down below!