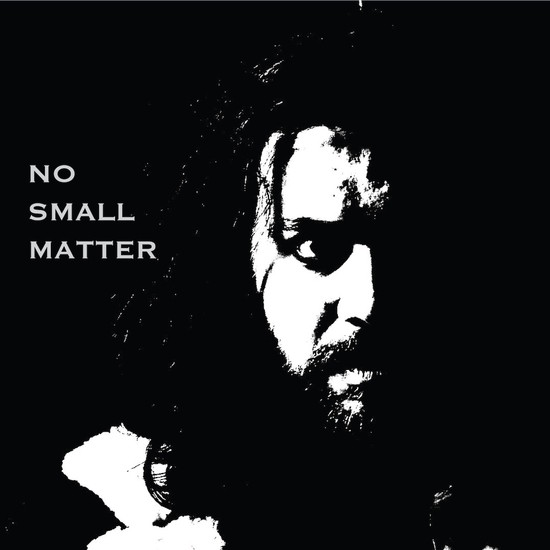 No Small Matter calls itself an alternative rock band from the South Shore of Massachusetts. Its single, "Eyes Open," opens with a weird sounding vocal intro that sounds a little bit like The Cars' "Hello Again" opening salvo. However, this is where the group's comparison to that other Massachusetts band begins and ends. Whereas The Cars created chilly, emotionally metallic New Wave music, No Small Matter thrives on white hot, grunge-inspired rock and roll – at least with this song.
The recording begins with lead singer Zach Connelly admitting, "I was living a dream," which helps – from the very outset – to explain the song's title. When somebody is living a dream, or existing in a kind of dream world, their eyes are closed shut. Dreaming is looking at the world from behind eyelids, so to speak, and not looking out and around at the greater outside world.
After that striking vocal intro, big drums burst in, accompanied by a stuttering and swaggering electric guitar riff. The lyric continues to suggest that this dreamlife is not really living. In fact, it's closer to dying. It's an escape from reality. It could be referring to drug addiction, although Connelly never explicitly says this. Nevertheless, his state of mind – at least the way it was in the past – paralleled drug abuse, to some extent.
https://www.instagram.com/braymusic17/
The lyric then evolves into the description of a conversation. This could be a talk Connelly had with someone else, or it might be something he was telling himself. Then again, he could be addressing his personal demons, whatever these may be.
Connelly has a compelling, 'everyman' sort of voice, which keeps the listener tuned in to his every word. This track also includes an enjoyably melodic electric guitar solo from the group's guitarist, Gordon Zemotel. The trio is rounded out by drummer Zach Duncan.
STREAMING:
https://open.spotify.com/track/6Oop1ijdf3YAjUCt131EiA
The track ends with Connelly screaming over his own smooth vocal. It adds up to a compelling slice of relatively old school rock music. It's also short and sweet, clocking in at under three minutes. So, even though the act doesn't sound like a punk rock outfit, the way it gets right to the point, without a whole lot of embellishments, is kinda punk rock.
Eyes open is the definition of truly living. When your eyes are open, especially when they're wide open, you can see everything in your world clearly. You're not hiding. You're not avoiding anything. Better still, you can see yourself better. It's odd that Connelly looks back so negatively on 'living a dream.' The phrase, 'living the dream,' has become so popular in contemporary vernacular. However, 'being in a dream,' and 'living the dream,' are two entirely different concepts. When you're living the dream, you are in complete control of your destiny. However, when you're in a dream, more often than not, that dream is controlling you and your destiny, instead.
This group's name, No Small Matter, suggests it's an act that's not about sweating the small stuff. A song like this one takes on big, emotional issues. Maybe this song is what you need to hear today. Perhaps you've been losing yourself in a dream that may never come true. It might just be time to open those tired eyes.
-Dan MacIntosh