The 'Prince of The South' is back with a new visual and recruits Kevo Muney for the assist in "Too Late" –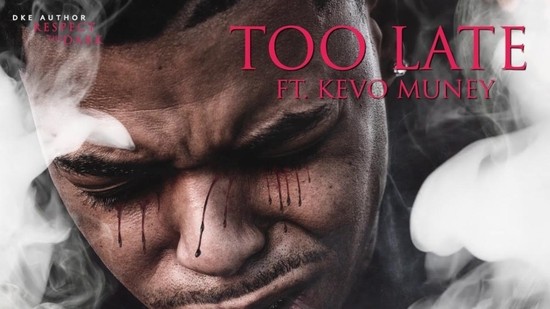 Coming from the town of Belle Glade, Florida, rapper DKE Author issued several tracks before gaining some traction with the slow-burning single "That Guy." Approaching the song with a laid-back confidence, DKE Author steadily amassed new fans with support from local radio and larger national online outlets for new rap and hip-hop.
https://www.instagram.com/dke_author/
As part of the Dark Knight Empire roster, Southern Florida rapper DKE Author first began releasing his music online in 2017. He first uploaded audio for a song about a rocky relationship called "Insecure," and then in early 2018 he released a video for his song "I'm on a Roll." In the summer of 2018, his single "That Guy" was released and steadily gained momentum over the course of the next year. Support from local radio led to the song being covered by World Star Hip Hop. DKE Author played shows and gained more fans and followers as he worked towards the release of more music.