Queens-born, Korea- and East Coast-raised Yaeji is blowing up the underground and the mainstream. That kind of success must still feel a little strange for someone who experienced a healthy dose of alienation throughout her childhood. She's channeled her outlier spirit into hooky electronic pop and four-on-the-floor House grooves that feel open to all, like her world is yours. The What We Drew mixtape is her first release on UK über-indie XL Recordings, and her make-it-up-as-you-go-along ethos is right at home with labelmates like Radiohead, Adele, and FKA Twigs. Since the release of her two 2017 EP's, she's produced remixes for Charlie XCX and Robyn, sold out two headlining worldwide tours, was included on BBC's Sound of 2018 list, and graced the cover of Fader. During her swift rise, she has remained devoted to New York's underground dance music scene, with her always-jammed Elancia and Curry In No hurry parties.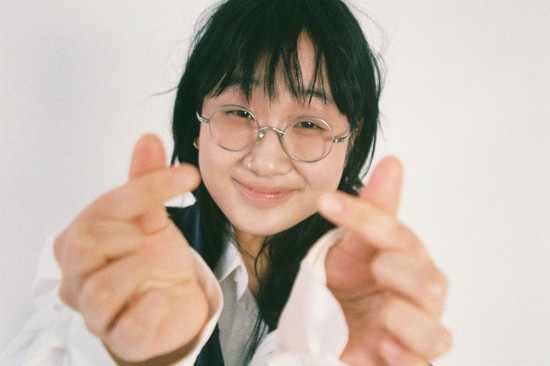 "Waking Up Down," the lead single off What We Drew, was DIY from front to back, as usual for the self-taught producer and initially reluctant singer. Her soft, whisper-sung vocals began as a cover for her inexperience, but now, they've become a major part of her singular style. It's a spacy breeze of bedroom pop and underground club music, with English and Korean lyrics about the challenges, small victories, and simple euphoria of mastering young adulthood. There's a genuine swagger in her lyrics and her delivery, but it's a confidence that holds out a hand, saying, together, we've got this. While it's built for a packed, illegal dance party, "Waking Up Down" still has the warmth and intimacy of a track that's perfect for zoning out, getting lost in yourself, and liking what you find.
Meet Woofa. Love Woofa. Wish Woofa was your sidekick. He's one of the many lovably surreal characters Yaeji designed and illustrated for the video, which was produced by Studio Yotta. The sought-after Vancouver animation house is known for their work with Adult Swim, Run The Jewels' "Oh Mama" video starring Rick & Morty, and the opening clip for Sega's recent Sonic Mania. "Waking Up Down" follows Yaeji and Woofa as they navigate the trials and tribulations of adulting, running into level bosses like Coach Bird & Worm and Chef Eggman, and absorbing them into their crew. Inspired by classic anime opening sequences, the fantastical clip is a joyride ode to teamwork and feeling blown away by your own little successes. The only thing wrong with the video is that it's not the opening to an actual series that you can go binge right this minute.