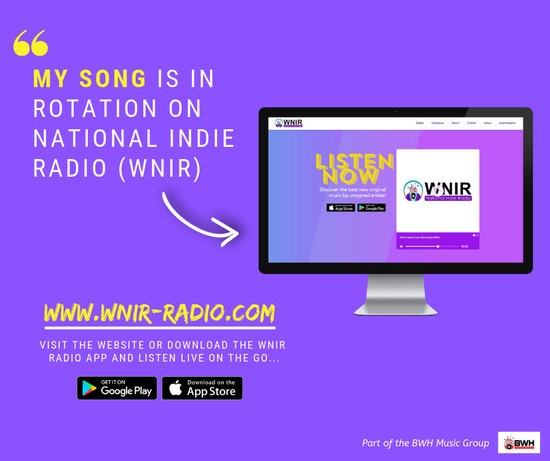 The 'Spirit & Soul' Radio Show A New Inspirational & Christian Radio Show
National Indie Radio has seen a dramatic increase in requests for Inspirational & Christian Music. During difficult times, people often turn to faith music for inspiration and hope.
Full Info eBlast – CLICK HERE!
– Open For Submissions- Inspirational, Christian, Contemporary Christian, Gospel
Accepting All Genres: Acoustic, Adult Contemporary, Blues, Contemporary Christian, Classical, Country, Covers, Folk, Gospel, Hip-Hop, Pop, Rock, Rap & More
Here's What You Get:
'Spirit & Soul' Radio & Press Special!
Goes Live April 10th.
A 3-Sentence Radio Promo to introduce you and your song – We record it for you.
Radio Rotation for a Full Month/ Your song plays 7 days a week – Starts April 10th
Worldwide Audience- 19 Countries.
Online Station & WNIR Free Apps on iTunes and Android
National Press Release on the Indie Music Reporter
National Press Release Distributed to 3 Major Music Blogs.
Professional Social Media Announcement
Promo Is Only $15! (Reduced from $24)
Audition Email: bwhmusicgroupllc@gmail.com (Audition is free)
Send us your Mp3 or a link to your song for consideration.
We welcome ALL Inspirational, Faith, & Christian Music.
Due to high volume, we can only respond to accepted artists.