Empara Mi has released the gorgeous official video for her brand new single 'Shout', taken from the forthcoming mini-album Suitcase Full Of Sins out March 27th.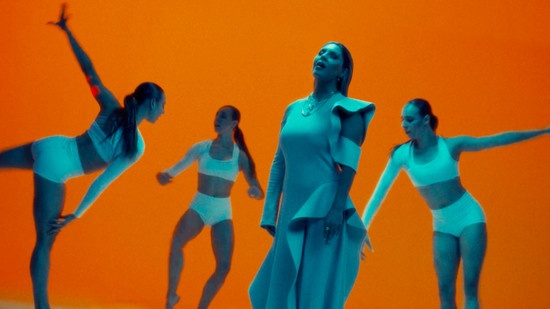 'Shout' is a powerful song of acceptance and finding solace in heartbreak. Utilising only delicate guitars, strings and minimal keys as backing, the song is the most impressive example of Empara Mi's jaw-dropping vocals yet. The video premiered yesterday with Wonderland, who described it as "continuing her trend of combining pop, hip-hop and R&B in the most sensual and emotive way possible."
The video features Empara Mi performing the song among a dramatic and powerful dance routine. Ainsley Ricketts choreographed and stars in the video. He also performed a stunning dance routine to 'Shout' on BBC One's The Greatest Dancer, which led him to become a finalist on the show.