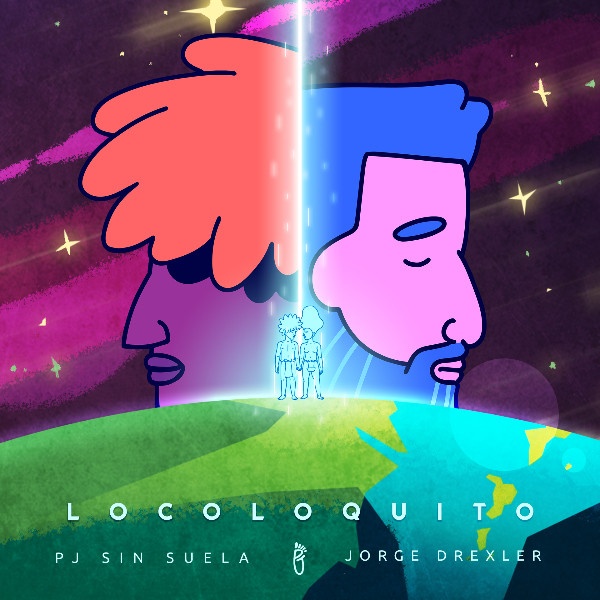 Loco in Spanish means crazy but there is absolutely nothing unsound about this new release from Latin recording artist PJ Sin Suela. Actually, it is insane that "Loco Loquito" is PJ's first official release from his upcoming debut album. The sound quality and production put forth toward the making of this single is top-notch and so it comes as no surprise to know that PJ Sin Suela was named one of 10 "Latin Artist to Watch" in 2019 by Billboard Magazine.
STREAMING LINK: https://lnk.to/LocoLoquito
The song also features Latin Grammy, Grammy and Academy Award Winner, singer/songwriter Jorge Drexler. Together, the two artists have created a fresh, new track that is 100% "Loco Loquito". There is also an animated music video that accompanies the song, which helps bring the dream-like story to life, (https://www.youtube.com/watch?v=dow6q0wOvZs). PJ showcases his rap skills by rhymin' like a fiend on the mic and stylin' n' profilin' like nobody's business. "Loco Loquito" exhibits a snappy beat along with a welcoming hook/melody. The song is combining the element of love with the art of language. PJ has a smooth flow throughout the track as he just seems to effortlessly glide across the musical bars & notes. Words are most certainly colliding here in swift and loving fashion. PJ Sin Suela is coming out of the gates swingin' with "Loco Loquito".
This song is in Spanish and even though I didn't comprehend all of the lyrics, the music itself still speaks to me. PJ & company have captured something unique and special here with the hot, new single "Loco Loquito". If you're in the mood for something different and flavorful, then I say it's time to get a little "Loco Loquito" my friends!
https://www.instagram.com/pjsinsuela/
By Jimmy Rae (https://twitter.com/2JRae)