Secret social clubs are always intriguing: what's going on in there, and what's the reason for secrecy? Are the people in the club committed to exclusivity for its own sake, or are they guardians of something transcendent? We doubt that Secret Social Club, a new band from Southern California, would want to answer that question directly – they're too deeply invested in their mystique to be so artlessly blunt. But they've given us plenty of clues in the song, in its dazzling video, and in the comic book that accompanies both.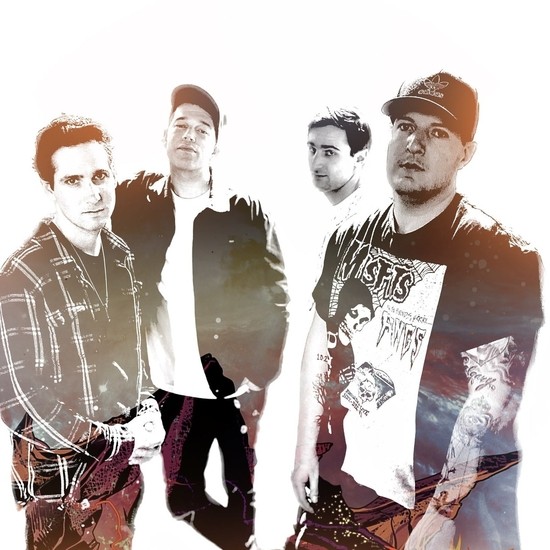 Comic book? Yes, indeed. The Secret Social Club may have an exciting sound, but they understand the power of visual storytelling, too. For the sci-fi "Gravity" comic, the band has retained the services of ace artist Leo Colapietro (Zenescope, Valiant, Lionforge), whose singular and utterly surreal vision of the future is on bold display in these pages. The comic book accomplishes the same trick that Secret Social Club's vibrant music does: it teases an alternate world just beyond what's commonly apprehended. How do we reach this parallel universe? Well, that's part of the secret.
And although Secret Social Club is a new band, these artists are accustomed to handling magic. The members of the group are deeply embedded in the creative California pop-rock scene: frontman Wade Fitzgerald, for instance, has been a force in local music for many years, and former drummer Longineu "LP" Parsons hit the skins for Yellowcard. Like all of the band's songs so far, single "Gravity" was produced by Matt Good of the innovative post-hardcore band From First to Last. Together, they've come up with a track that's simultaneously playlist-ready and street-rough – a song that feels like it could generate some seriously altered states in listeners.
Bobby Witewolf's video for "Gravity" plays with that sense of destabilization and shifting notions of the parameters of the real. In the clip, Fitzgerald tumbles into Colapietro's artwork: what begins as a simple visit to a bar soon becomes a trip to a brilliant netherworld. But even before Fitzgerald slips into the pages of the comic, there are signs that reality is fraying around the edges: video effects and cartoon speech bubbles indicate that we're getting a glimpse into a separate world in which the rules of probability don't apply. Late in the clip, Fitzgerald convinces himself that it's all a dream. Or is it?