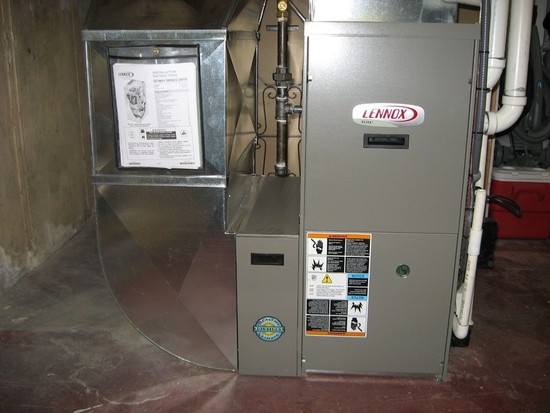 If you are searching for home heating system replacement options or installation, there are three common kinds of furnaces available on the Winnipeg. It is providing the best furnace for your house that will keep your home warm and also will give you the facilities you needed for the house in heating systems. This system is based on the number of factors that include heating requirements, existing ductwork and insulation, size and levels of your home, and also for your budget. There wouldn't be any costly consumption of energy too. These furnaces use less energy than usual and useful in making your house comfortable.
Three types of furnaces for sale Winnipeg  may be suggested in buying a new one or replacing it with the old one.
Single-stage furnace
Single-speed furnaces, commonly, we call it the single-stage furnace. It is requested that because it has only one stage for the heat output, and that is high. They continually scatter the maximum amount of heat that the furnace is designed for or the specific areas of your home. On that single-stage furnace, there are only two points an "off" speed and then "on" speed with nothing between these two points.
This can be extremely costly for your bills in the winter season because in winters, it is used the most, and every time you turn on your furnace, it consumes the high amount of energy as possible it can.
Two-stage furnace
Two-stage furnaces are also known as two-speed furnaces. It's more reliable and works more efficiently than a single-speed furnace. The first stage of this type of furnace operates most of the time in climates, runs about 65% of the full capacity of the furnace. The second stage turns on when the temperature outside the furnace becomes freezing & the first stage isn't enough to heat your home. So the second stage furnace provides the additional heat requirements. It gives the right amount of heat to satisfy your home and family's needs.
Winnipeg Furnaces
It's also much quieter because it doesn't operate at 100% capacity whenever it runs and also creates less carbon dioxide for the environment's emission.
Variable speed furnace
A variable speed furnace doesn't refer to the number of stages like the other two; single phase and two-stage furnaces; instead it relates to a fan motor in the furnace. In this type of furnace, to control the amount of heated air, the fan motor moves at different speeds. Better airflow results in a more comfortable environment in regards to both humidity and temperature. Some of the variable speed furnaces available on the market are the most intelligent. Though they may cost slightly more than the others because they have more features than others and consume less energy. Even the furnace is not 'on' the motor in a variable speed furnace can still operate to circulate air throughout your home continually. This furnace is on top list on Winnipeg because it's the best. Furnaces for sale Winnipeg