Who are Worry Party? Answer: a band you need to be listening to. Seriously, their four-track EP 'Souvenirs' is a thing of beauty. It's a delightful combination of lo-fi and cinematic pop. I can certainly hear the band's influences in their music – Bright Eyes, Death Cab for Cutie, Yeah Yeah Yeahs, Four Tet, Modest Mouse and ARCA.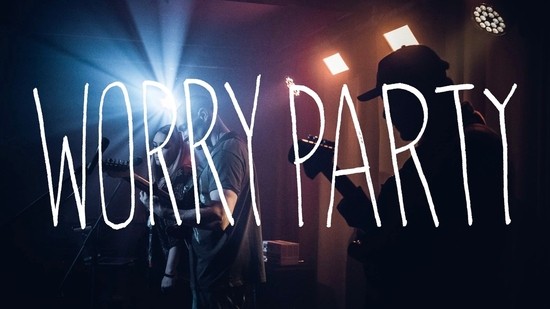 My personal favourite track 'Traveller' is candy to the ears. It's pensive and has me thinking about taking a long walk out in the countryside – something we certainly all need in these isolating times! Indeed, the current climate across the world makes this release feel more poignant than ever.
The second single on the EP 'Beach Blood' is a song about the struggle to find contentment and a sense of belonging: 'Believe me I've looked, in every glittered pit, in every flood-lit nook. In every harlot's bed, in every high street drug.' 
DSP – https://open.spotify.com/artist/2CXhho8vGA74Ql7BpX6348
The final half of the EP focuses on relationships. 'True North' asks why consensually toxic relationships exist and what they might teach us about ourselves, whilst 'Waves' suggests that we should always afford our company the attention they deserve before we lose those seemingly forgettable routines forever…
Worry Party have their roots in the North of England and their EP is accompanied by stunning shots of the North-East landscape taken by their friend, photographer Callum Robinson. The EP is a beautiful fusion of nature and electronic.
'Souvenirs' is available for download & streaming on all major digital platforms. The original EP will also be accompanied by instrumentals and 8 remixes.