Chloe Tang has skipped a few steps (and missteps) that most singer/songwriters linger on as they develop their style, their sound, and their confidence as an artist. But making those missteps we all make in real life, and knowing them intimately, is where she draws her power from. Her constantly evolving R&B and pop tracks are shot through with scenes from the other, less rosy-colored, side of love and youth. Over and over, she's turned her share of hard-to-face realities into impossible-to-ignore hooks – and her unbelievable range in both her singing and songwriting is not going unnoticed. She's sitting on over 2.6 million total streams, with over 60,000 listeners a month on Spotify, racking up plays in noteworthy lists like New Music Friday, Dance Rising, New Pop Revolution, Brand New Chill, and Friday Cratediggers. She's held her own in sold-out mega venues opening for artists like Dua Lipa and The Score, had a few of her songs included in MTV's hit Teen Mom series, and has been fawned over by publications like EARMILK, Ones To Watch, and KALTBLUT. "Fanning The Flame" is Chloe's latest single, and in her own words, it's "music about real emotions and experiences – not what people think pop music should be."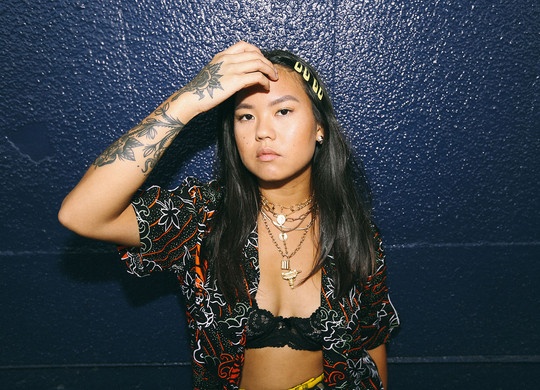 Everybody loves a song about the bad boy, the bad girl, the one you really ought to stay away from but just can't. It's messy, it's a thrill, an adventure, and it's all so beautiful, except when it's not. Chloe, true to form, can leapfrog that bullshit and tell it like it is: the sex is killer, but the relationship is killing us.
Listen: https://soundcloud.com/chloetangmusic/fanning-the-flames-master/s-ITWrG
Up and down, confused, I know which way I need to go.
But in your bed is where we end up losing self-control.
Cause you and I ain't blind. You and I ain't right.
Co-written by Chloe, Taylor Jamison, Zulaica, and Jacobi.e, and produced by Zulaica and Jacobi.e, "Fanning The Flame" is a true slow burn about knowing you're trapped in a bad romance and knowing you're powerless to escape it. And there's nothing romantic to be found here. Chloe's breathy highs and resonant, urgent lows give the vivid, pained lyrics an added layer of crisis and foreboding. Her vocals distort and clean up between the verse and chorus like a phone connection you just can't be sure about. Is that person on the other end even hearing you? A dark, haunting piano melody plinks like the tick-tock of a timebomb's countdown over the spare kick, snare, and high hat. It's another ambitious win for an artist who continues to collect double-takes from fans and critics alike. Like anything Chloe writes, chances are you know exactly where's she's coming from on "Fanning The Flame."