Sada Baby joins forces with King Von in "Pressin" arriving with the Jerry PHD-directed visual treatment.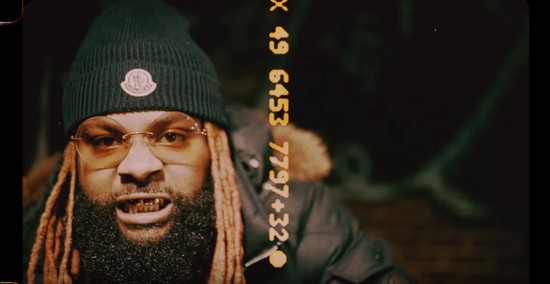 It's tough to keep up with Sada Baby's music releases, but no one is complaining. The man dropped two projects in 2019, Bartier Bounty and Whoop Tape, as well as a bunch of loosies. He started off 2020 by dropping yet another tape, Brolik, and now he has put out another track with accompanying visuals. No doubt, Sada Baby is a machine.
Of course, quantity doesn't equate to equality, but with Sada Baby, every song remains sharp. He spits with fervour, never wasting a bar to say something that isn't bold, hilarious or witty. His new track, "Pressin", is no exception to this pattern. Sada Baby hoots and hollers across the booming beat and King Von matches his collaborator's momentum.
King Von hails from Chicago and is signed to Lil Durk's record label, Only The Family Entertainment. He dropped his debut, Grandson Vol. 1, in September.
Recently named one of 10 Rappers to Watch in 2019 by Pitchfork, Skuba Steve is in top form on the new single, being that it is rare you find him giving any less. He gallops to every corner of the thunderous beat.