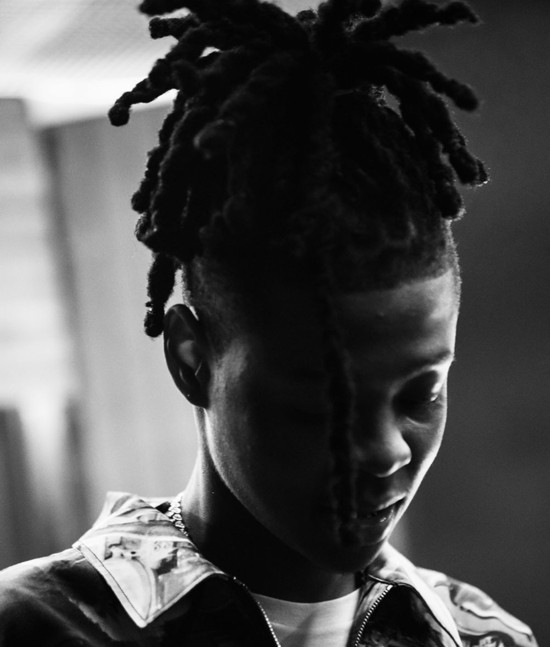 Ever since emerging from Fort Lauderdale in 2018 with "Blue Bills," F$O Dinero has been unstoppable. The tireless rapper and songwriter has released one hit after another, barely pausing between bangers to take a breath. He's cut explosive records with the F$O Clan – his crew of like-minded South Florida emcees – and on his own, and he's made a name for himself as the rare hedonist who is never too caught up in the revelry to miss an opportunity to make a shrewd observation. That compelling balance of playfulness and pure menace is on full display on Color Money, F$O Dinero's debut full-length project and an instant warm-weather classic that firmly established the young artist's multidimensional personality. He's a wit, a roughneck, a lover, a party-starter, and plenty more.
And as fresh as his music is, he's just carrying on tradition. South Florida hip-hop has always been a playground for larger-than-life personalities. F$O Dinero is the latest in a succession of Sunshine State rap champions and provocateurs that stretches back at least as far as Luther Campbell, and runs through Rick Ross and Trick Daddy to Denzel Curry and SpaceGhostPurrp. With recent singles "Panty Droppa" and "Broward," F$O Dinero proved that he deserves to stand in that company. "Talk To Me," his latest, is a demonstration of his flexibility, and a sign of surprises to come.
It's also the pivotal track on Color Money – the measured song that helps the madness coalesce. On "Talk To Me," F$O Dinero is barely a bad boy at all: instead, he's sweet-talking his girlfriend, delivering seductive lyrics with absolute sincerity, and quite a bit of vulnerability, too. F$O Dinero raps most of the song, but he sings much of it too; in either case, his delivery is rhythmically precise, succinct, and lean. The clip for "Talk To Me" is equally sentimental – the rapper greets his girl with a bouquet and purrs to her in a pink-lit bedroom. There's a real sense of domesticity to the clip, too. In one memorable sequence, he playfully wrestles with his co-star for the remote control to the television. They've done this many times before, and they'll do it many times again. This is all a far cry from the pure adrenaline of F$O Dinero's prior clips, and that's on purpose: he's deepening the character, and showing the world exactly how much he can do.