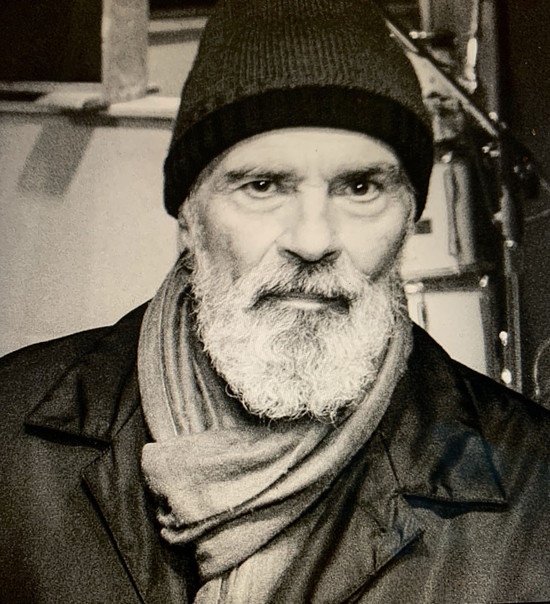 In a perfect world, no pop music fan would have to be told who Bruce Sudano is. The Brooklyn-born singer songwriter has been a major player behind some of the 20th century's biggest hits, sung by mega-talents like Michael and Jermaine Jackson, Dolly Parton, and Donna Summer, his late wife. Sudano's band Brooklyn Dreams co-wrote Summer's legendary R&B/Pop smash "Bad Girls," Dolly took his "Starting Over Again" to #1 on the US Country charts, and Michael and Jermaine earned a Grammy nom for Bruce's "Tell Me I'm Not Dreamin' (Too Good to Be True)." What's more, he's become a mainstay and steady draw on the Roots/Folk/Americana circuit and runs the indie imprint Purple Heart Recording. He's released the enigmatically titled Spirals Vol. 1…Not A Straight Line To Be Found on the label, and it's another extraordinary collection of tracks buoyed by his lyrical honesty, timeless hooks, and raw talent. "The Mountain" is the second single off his latest solo album.
Sudano's always been a live musician at heart, and his best stuff is born of his desire and ability to impart wisdom in a conversational, almost one-on-one kind of way. Here, he's encouraging folks to aim for the same heights he's on his way towards, as opposed to shouting down from. A no-frills lineup of an acoustic, a spare kit and a piano leave plenty of room for his well-honed, unforced vocals to really sail along his laid-back melodies. "The Mountain" has that compelling kind of musical energy that makes snug little clubs seem cavernous, and rock halls and theatres feel like an open mic among friends. It's simple sonic perfection, and no wonder, having been produced by Steve Addabbo (Bob Dylan, Jeff Buckley, Suzanne Vega) and mastered by Greg Calbi (Talking Heads, David Bowie, The Arcade Fire).
Even though Sudano's got a fairly serious message he's sending, he keeps things light with some cut-and-paste animation that brings welcome levity to the song. "Life is tricky," Sudano has recently said, "I'm here to spread as much light as I can." What's not tricky here is finding the inspiration in poetic, evocative lyrics about summiting our own mountain, that "casts a mighty shadow, lets no light into your eyes." We've all had the Sun momentarily blotted out; we've all sighed at that climb before us. Imagery of Bruce exploring depths as a SCUBA diver, and the atmosphere as a superhero, BS upon his spandex chest, reinforce the tune's right-there-with-you POV: this guy's seen highs, and he's seen lows. "The Mountain" is the perfect pop-rocker to throw on no matter which you're in the middle of.