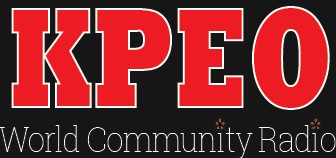 @skopemag is excited to announce today that we have hooked up with – http://kpeo.org. @skopemag will not only submit music to play but will also produce content on their own weekly shows.
If you would love to have your music played please submit to – kpeo@skopemag.com
Artist/Band
Song Title
MP3 or MP3 Audio Link (Preferred)
KPEO (World Community Radio) is an independent streaming station whose mission is to present diverse, multi-cultural programming that features topics and content not necessarily heard on main media broadcasting.
Get heard today on this growing platform!