Madison Malone is stepping out of her artistic shell, creating music that uses the light to recognize the dark. Her new music is the beauty created beneath the destruction.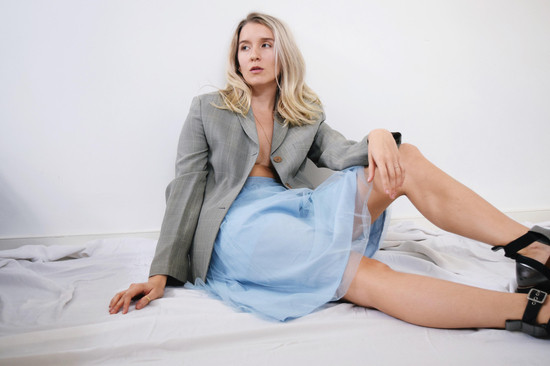 Raised in a small farm town in Wisconsin, Madison was an anomaly in her blue collar city. She started sneaking into rural dive bars at the age of 15 to play cover songs, paid only in pizza and tips. After seven years of performing other people's music, Madison felt inclined to evolve and write about her own troubadour experiences. To pursue this neon journey of self-discovery, the singer-songwriter moved to Los Angeles in late 2016. Through all of these experiences, Madison was developing her personal artistry.
DSP – https://open.spotify.com/album/2WqwSfUwYactuFLY9nzozs
Madison's new music carries thought-provoking messages, whilst simultaneously transporting you elsewhere, she confides, "I hope my music inspires people to realize the beauty and intricacies of our similarities and differences and that there is strength in both". With the hope that speaking about her own experiences from an honest and genuine level, it will encourage others to share their own, Madison declares, "We need more stories in the world, people with diverse backgrounds, varying experiences, various lives".