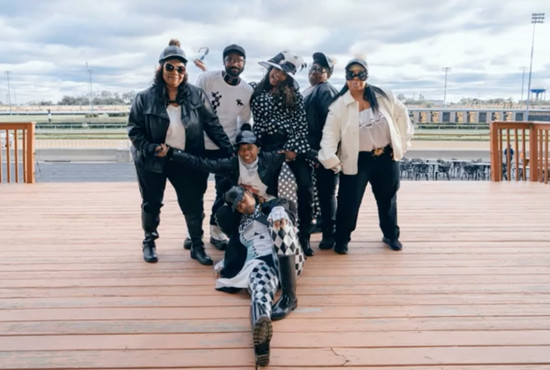 Nickee Nadine can do it all. As a retired US Navy officer, she has traveled the world & got the opportunity to do some amazing things including being the Mistress of Ceremonies for The African-American Heritage Fashion Show in Yokosuka, Japan, as well as being the Make-up artist for the Armed Forces Radio & Television Station (AFRTS) / Navy Broadcasting Station (NBS) in Keflavik, Iceland. Nadine has possessed a drive to perform her whole life and has performed and worked in many facets of entertainment from singing to dancing to modeling, acting and producing, there isn't anything Nikki Nadine hasn't had experience with in the field.
https://www.instagram.com/nickeenadine
Throughout her travels in the Navy, she was stationed in Pensacola Florida where she not only sung in the US Navy Band & Choir, but also sang for the New Dimensions Christian Center Choir.
Nikki Nadine's latest single "Giddy Giddy Ah Now" is a bouncy, hip hop party song everyone can have fun with. Ride Yo horsey giddi giddy lets go, now bow gracefully!