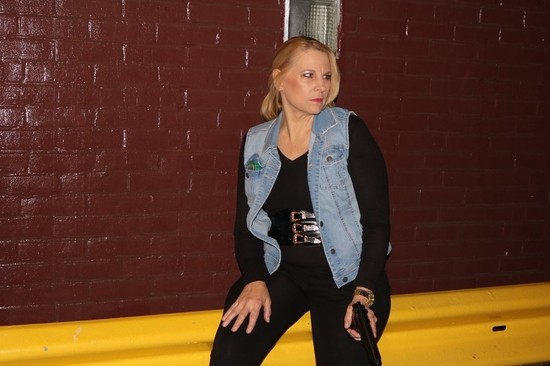 Established working Actress Linda Collins was quite busy in 2019; appearing with lead roles in several important and interesting projects of note – specifically "In My Eyes", a film about a young man with Cerebral Palsy going to college and the anxiety that he carries with him (an Official Selection at LIIFE), "Three for the Road", a comedy about three independent, intelligent women from completely different backgrounds who come together seeking spiritual enlightenment (directed by David Patrick Wilson, an Official Selection and Finalist as Best TV Episode in the Portland Comedy Film Festival) and Horror film by Director Terry Wickham, "Gruesome Threesome"; where a young couple have a fun online video chat, while watching an anthology horror film. What begins as innocent entertainment leads to a horrific conclusion. Collins has worked with Wickham before; on "Double Vision", about a couple who once dated and reconnect after a decade apart whose bliss is shattered by pure terror. At the same time, two women who are business partners have been having issues professionally, which leads to an unimaginable terrifying outcome.
The latter three films have been selected to screen at the Hells Kitchen NYC Film Festival in January 2020.
Linda can also be seen in other upcoming productions including a principal role in 21st Century Vision Films crime thriller "The Stable" – playing a gritty nightclub owner/head of a human-trafficking ring.
For More on Linda Collins, VISIT: http://www.LindaCollinsActress.com
Facebook.com/LindaCollins.Actress
Twitter: @Linda_Collins_