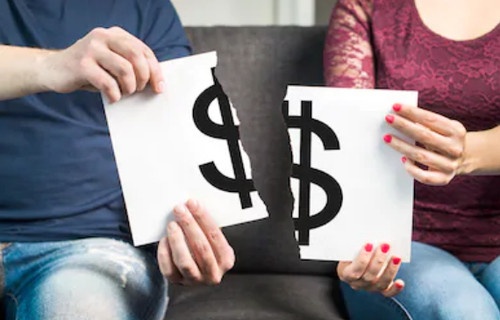 One of the most profit-oriented holidays, Valentine's Day, is just around the corner. Super markets are loaded with chocolates, greeting cards and stuffed toys that people gift to express their love to their partners. Valentine's Day, also known as Saint Valentine's Day, is celebrated annually on the 14th of February as a romantic holiday throughout the world. This day is recognized as a prominent cultural, commercial and religious celebration of love and affection. Interestingly, this day didn't get any romantic connotations until the start of the 14th century and it took until the 18th century for the idea of presenting expensive gifts and stuff to express the feelings. Chocolate being one of the most favored gift choices was first used as a specialized Valentine's gift by Richard Cadbury, who came up with the idea of selling delicious chocolates in a heart-shaped box. Eventually, many other brands took advantage of Valentine's Day and introduced their exclusive Valentine's products, including custom jewelry, glitter cards, decorative, stuffed toys, etc.
The gift-giving idea has gained substantial momentum in recent years especially the admirers of the romantic holiday opted for flowers, chocolates and a well-designed greeting card to express their love and care towards their significant others. However, others considered it as a normal day that is more about spending money than showering love or affection.
From planning the perfect outfit to arranging an extravagant dinner venue to a flawless gift, Valentine's Day for some is an event that requires stressful planning both in terms of budget and selection.
In a research conducted by The Pearl Source, one of the leading jewelry retailers based in the US, Valentine's Day drew quite a bit of disdain. In fact, some consumers said it's a day that causes more harm than good for many people, especially for those struggling to maintain their financial stability and the overall health and wellbeing of their relationships.
The basic purpose of conducting this study was to analyze how people feel about this day of love and affection and what particular insecurities they have in mind regarding expensive gifts, lavish dinners and other things that have become the norm with regards to Cupid. 1,000 individuals including both men and women from different age groups have been polled with each one of them having different educational backgrounds and income levels.
Research Conducted by The Pearl Source – Findings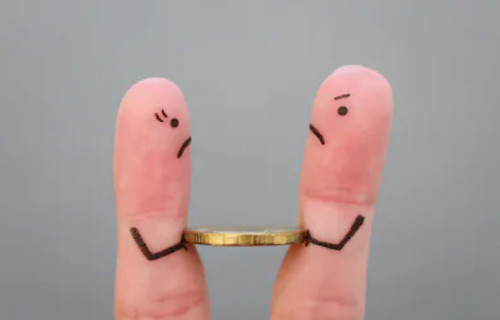 The Pearl Source decided to initiate with the basics by asking a simple and straightforward question, 'Does anyone really like this holiday?' Surprisingly, a third could perfectly do without spending a Valentine's Day. Nearly 30% (19% men, 10% women) said that Valentine's Day is nothing but an excuse to throw money on stuff you could easily buy in half price in normal days. They also called this day as a 'hallmark holiday' that put pressure on people to spend their money on useless things. Nearly 15% of total respondents would love to abolish this holiday right away considering it's a total waste of time and money.
So, you see, Valentine's Day is not just about being dreamy as many people believe they feel pressurized when they have to make an extra effort and bear financial burden to buy useless and unnecessary things for double prices. With 19% figure, men seems to be more reluctant and some of them even would love to strike this date from their calendars if they could.
The next research question was about the link of Valentine's Day with the health of the relationships. For a day popular for purity, love and affection, it was somewhat surprising to see that many felt this day has put a lot of strain and pressure on their relationships. Many people named it as a superficial or fake holiday that is merely a waste of time and money. Nearly 20% of all respondents said that Valentine's Day is not at all healthy for their relationships. In fact, some of them considered it to be somewhat toxic. Nearly 41% believed it's just a normal day that sets a false meaning of what basically romance, love and care is. Interestingly, more women (45%) felt that way than men which is obviously surprising as women tend to be more passionate, expressive and romantic than men. The men's perspective was, however, not much different. Nearly 33% of respondents (men) gave 'commitment pressure' as the second most significant reason why this day and its impact isn't healthy for their personal relationships. The 30% who earlier named this day as 'hallmark holiday', the massive 50% of them also said that the Valentine's Day is somewhat unhealthy for their relationships.
The next question was about the disappointment factor. Nearly 40% of all respondents said that their partners have disappointed them while the colossal 70% said that they've never disappointed a partner. It's important to understand that the pressure isn't confined to our heads only. Over 70% of total respondents believed that they met their partner's expectations on the Valentine's Day, while 40% had the viewpoint that their partners failed to fulfill their expectations on Valentine's Day. Women seemed more confident than men in answering this question. Over 80% of women said that they never disheartened their partner on Valentine's Day. Interestingly, only 63% of men acknowledged this statement and accepted they felt the same way.
Valentine's Day and the impact of finances is yet another important question that was also an integral element of this research. No matter what people think, it's an undeniable fact that every year people spend a lot of money on Valentine's celebrations. According to a research conducted by NRF, the last year was noticeable in terms of Valentine's expenditure and the per head expense elevated from $143.56 in 2018 to $161.96 in 2019 which is definitely a massive leap. While people spent huge amount of money on Valentine's gifts and celebrations, 35% of respondents had the viewpoint that they feel pressurized and financially burdened when Valentine's Day is about to come. It's also noticeable, that cost was one of the primary reasons why many people opposed the idea of celebrating Valentine's Day in the first place. Over 14% said they're already in debt because of the holiday season while 13% also showed resistance saying they might have to do some extra shifts to bear additional Valentine's Day expense. Nearly 7% said they will have to borrow money from a friend or family to buy gifts for their significant others, whereas the meager 6% will use their credit cards to pay their Valentine's shopping bills.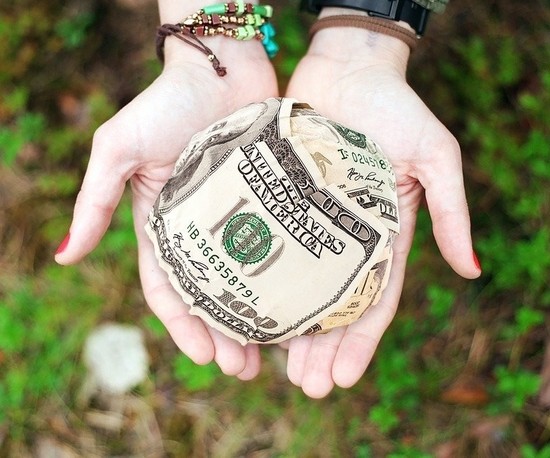 The survey also included a question 'who's willing to spend more than $50 on Valentine's Day'. Nearly 47% of all respondents said that they're willing to spend $50 or more for their Valentine's Day shopping and 30% of this figure comprises of those who said that it's a 'hallmark holiday' and doesn't need to be celebrated at all. All in all, the most common budget limit for Valentine's Day didn't exceed more than $50.
What are some of the most popular gift choices when it comes to the Valentine's Day? Most of the women preferred chocolate over anything else. 56% of total women respondents would buy chocolates for their significant others while 40% and 30% prefer greeting cards and jewelry over other available alternatives. As far as men are concerned, 51% of total respondents preferred chocolates over other things. While 41% and 36% would prefer flowers and greeting cards for their loved ones.
There's an interesting question included in the survey, 'what would you prefer to treat yourself on Valentine's Day?' 62% of total women respondents said that they will buy chocolates for themselves. While 29% and 25% would love to have some flowers or jewelry for themselves on this special Day.
Nearly 54% of total men respondents said that they would like to treat themselves with chocolates while 33% and 23% would like to have a lavished dinner and jewelry respectively.
The study also included a dedicated section for 'Valentine's Day and its impact on the retailers'. While there are people who still admire Valentine's Day and don't hesitate in spending generously to shower love and care on their loved ones, retailers and e-retailers seem not to be a huge fan of the Valentine's Day. Not only they have to spend heftily on marketing their products taking into account the increasing advertising costs and the desire to set their product or offer something really different. Also, it's a tough time for most of the retailers. Take an example of jewelry retailers here. Since, consumers already buy lots of jewelry on Christmas and New Year as giveaways, they show reluctance to buy extravagant stuff when it comes to Valentine's Day shopping. The retailers, therefore, need to find a compelling reason for people to show interest in purchasing things they've purchased just a month ago. Generally, retailers opt for discounts and deals for the customers that can inspire them and help them take a decision to purchase some jewelry to get the best value for their money.
In another survey consisting of more than 500 retailers and e-retailers, particularly those who're working in marketing/ecommerce departments, it was found that most of them feel pressure to reduce their prices during holiday season to attract more customers even if there's a reduced profit margin. 68% of retailers were fine with their existent strategies while over 70% felt they required to spend more on their marketing budget to promote deals and discounts.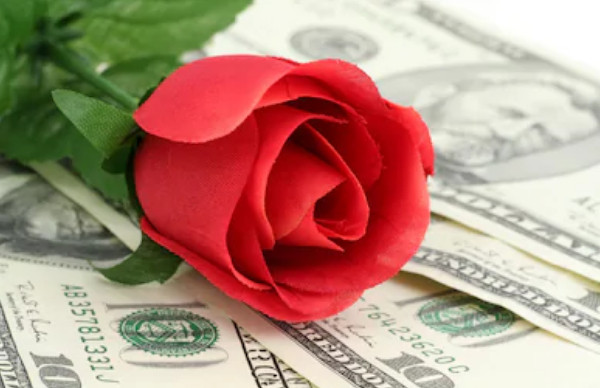 In conclusion, nearly 90% of retailers showed no interest for Valentine's Day saying that it's not a lucrative opportunity for their brand. Nearly 54% of them believed that customer's spending habits on holidays aren't the same as before. Over 49% said that they face loss when they try to provide good discounts to the consumers while 38% said that marketing spend offsets the profit margins. Nearly 21% believe that they have to spend more on their marketing during holiday season in order to create the hype for their products. 8% of the respondents said that people show less interest in spending on big ticket items like electronics, expensive jewelry and arts and crafts. All in all, it's pretty obvious that not only general consumers dread the Valentine's season, but it's not loved and admired by the retailers or marketers as well.