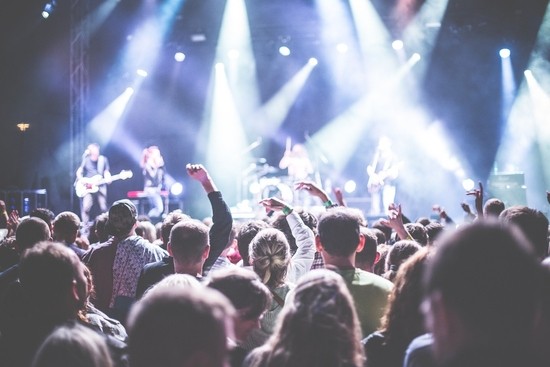 The biggest acts in the world — artists like Drake, Post Malone, and Taylor Swift — are so popular that they seem to suck the air out of the room. What can up-and-coming, independent artists do to get an audience and build a fan base? Questions like these will be discussed at an upcoming indie music festival and conference. The second annual New Colossus Festival will be back and will be held all over the Lower East Side and East Village of New York City from early on March 11th until the evening of the 15th.
It is expected that there will be more than 70 performing artists, bands, and emerging talent from throughout the world, many of which will stop here first before heading to SXSW. The included participants will be from the United Kingdom, The Netherlands, Norway, Germany, New Zealand, and more countries and will play to a music lovers and music industry audience in this huge celebration of independent music and live performances.
What does it cost?
Music festival badges are $100 and allow you to go from club to club, giving you access to all of the venues, special badge-only shows, happy hours mixers, venue meetings, panel discussions, and more. Tickets to individual shows might be available at each venue's doors, but that is not guaranteed.
Is there an age limit?
The age limit for the shows is 21+. There is a strict policy of having security check your valid driver's license or passport even if you look much older than 21.
Where should you stay?
There are numerous hotels in lower Manhattan very close to the venues, but if you're on anything resembling a budget or you want to enjoy stunning views of NYC, consider staying at one of the many great Jersey City hotels. Staying in Jersey City, NJ gives you easy access to lower Manhattan via the PATH train, and you get to actually enjoy a view of the city across the Hudson River.
The Westin Jersey City Newport is a great hotel that offers sleek, modern design, a relaxing indoor lap pool, and a well-reviewed in-house bar/restaurant. The Hyatt House Jersey City at 1 Exchange Place, right across from the Exchange PATH station, is another great choice due to its convenient location and home-like amenities, including a 24-hour H Market and a 24-hour Workout Room.
What is the PATH?
The Port Authority Trans-Hudson Corporation (PATH) is a subsidiary of The Port Authority of New York and New Jersey, which was established in 1962. It is a rapid-transit heavy rail system, which is the primary link between Manhattan and the neighboring communities in New Jersey. PATH operates 24 hours a day, seven days a week.
For example, it takes about 20 to 30 minutes to ride the air-conditioned PATH from the Journal Square PATH Station in Jersey City and then another 10 minutes to walk to Times Square. It is an especially easy trip into Lower Manhattan and near the World Trade Center and many other popular landmarks and attractions such as the Hudson River Walk. Jersey City, the second-largest city in New Jersey next to Newark, has four PATH train stations that connect with Manhattan.
Join in the Fun
If you're an indie music fan, you will truly enjoy the New Colossus Festival. Between the live music, conference panels and sessions, and the buzzing atmosphere, it's a genuine celebration of all things indie. Catch brand new artists from around the world this March in New York City.