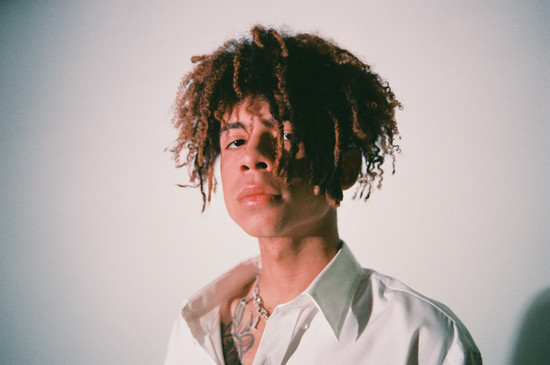 After an electric performance at Rolling Loud weeks ago, your favorite sad boy, iann dior, storms 2020 with the visual release of "Flowers" from his acclaimed debut album Industry Plant. Directed by Mooch, the 10K Projects signee stops at no cost with professing apologies to his love, as he takes flight to mend ties with her.
iann dior is set to kick off his headlining, nationwide tour on January 15 with special guests Landon Cube and POORSTACY — making stops both domestically and in the Canada region.
Within a little over a month of dropping his debut single "cutthroat," Texas rapper iann dior amassed more than 13 million streams on SoundCloud, gaining major buzz for his moody and melodic brand of lo-fi hip-hop. The 19-year-old artist arrived at his explosive breakthrough through sheer force of talent—an undeniable instinct for merging emotionally charged lyrics with his smooth flow and addictive hooks, all packaged in hypnotic production. Iann's rapid rise on Soundcloud brought him to the attention of 10K Projects who immediately signed him to a deal and released his debut mixtape nothing's ever good enough in April. No one would argue that Iann's emergence onto the music scene is nothing short of phenomenal.