@skopemag APP – Apple iTunes –
https://itunes.apple.com/app/id1465224822?mt=8
@skopemag APP – Google / Android –
https://play.google.com/store/apps/details?id=hr.apps.n207414718
VASTUM Announces West Coast March Tour Dates
In the wake of the release of their Orificial Purge LP through 20 Buck Spin in October, Oakland death metal horde VASTUM is plotting new tour dates in its support.
VASTUM Tour Dates:
2/21-22/2020 Shadow Frost Music & Arts Festival – Frederick, MD
3/19/2020 Astoria – Vancouver, BC
3/20/2020 The Highline – Seattle, WA
3/21/2020 Star Theatre – Portland, OR
8/01-02/2020 Migration Fest @ Mr. Small's Theatre – Pittsburgh, PA
Brian Fallon announces new album; shares first song
Brian Fallon has released his new single "You Have Stolen My Heart," available today at all digital music retailers and streaming services. "You Have Stolen My Heart" heralds Fallon's eagerly awaited new album, LOCAL HONEY, due via his own label Lesser Known Records and Thirty Tigers on Friday, March 27. The album is available for pre-order today and comes with a download of "You Have Stolen My Heart."
MIDNIGHT KIDS RELEASE NEW SINGLE "RUN IT" FEATURING ANNIKA WELLS VIA RCA RECORDS
The free-spirited, rebellious anthem comes after a slew of festival plays by the 80s-inspired duo including Coachella on the Heineken Stage, Shaky Beats, Electric Zoo and more. Midnight Kids also hit the road this year as support to Jai Wolf, and later Loud Luxury. While "Run It" may only be the Kids' fourth original release, they've already amassed tens of millions of streams and are becoming regulars on key radio platforms like SiriusXM and iHeartRadio.
Sam Doores of The Deslondes To Release Solo Debut March 13th – Rolling Stone Country Premieres "Let It Roll" Video Today
Sam Doores, formerly of The Deslondes and Hurray for the Riff Raff, is set to release his self-titled solo debut March 13th, 2020 via New West Records. The 13-song set was recorded in Berlin by Anders 'Ormen' Christopherson, in Nashville by Andrija Tokic (Alabama Shakes, Hurray for the Riff Raff) and in Doores' homebase of New Orleans. Written on-and-off over the course of several years, Doores' captivating solo debut is classic and contemporary all at once. Blending traditional southern roots, New Orleans R&B, and psychedelic landscapes, Sam Doores is a cinematic and infectious collection that reckons with heartache and loss, love and gratitude, fresh starts and, ultimately, a whole lotta change. Working in Berlin, Doores found himself collaborating with an inspiring cast of characters from all over the world assembled by the producer Christopherson, resulting in a wild international "Wrecking Crew" of sorts. The album also features the New Orleans jazz mainstays Tuba Skinny, Mat Davidson of Twain, as well as Doores' former bandmate Alynda Lee Segarra of Hurray for the Riff Raff, on the duet "Other Side of Town."
Deslondes Singer Sam Doores Previews Solo Album With 'Let It Roll'
Rose Cousins debuts "The Fraud" single and video
"'The Fraud' is the song that was the true seed for this whole record," says Cousins. "The idea of shooting it in an empty theater as a live performance was the only way I could think to really capture its turbulent vulnerability."
William Prince shares stunning new video for 'The Spark'
Fresh from his acclaimed performances with Yola, William Prince has shared his new music video for 'The Spark', which has premiered today via American Songwriter. It's the first single from his forthcoming album Reliever out February 7th via Glassnote. The song was recently featured on Rolling Stone's recent roundup of "10 Best Country Songs To Hear Now."
William Prince Shares Cozier Video for New Single "The Spark"
WALLOWS RELEASE NEW VIDEO
Wallows continue to keep fans on their toes, releasing a video for "Only Friend" (taken from their critically-acclaimed debut album 'Nothing Happens'), and announcing more headline tour dates for 2020. The "Only Friend" video captures on stage and behind the scenes moments from the band's final shows of 2019 – Tropicalia festival, Vampire Weekend London and Paris support shows, and their Cologne headline show.
Claire Ridgely – "Busy Body" – out now!
""Busy Body" is a familiar story of heartbreak for myself and many others. I wanted to capture the entire picture of a bad relationship, including the part where you move on and heal.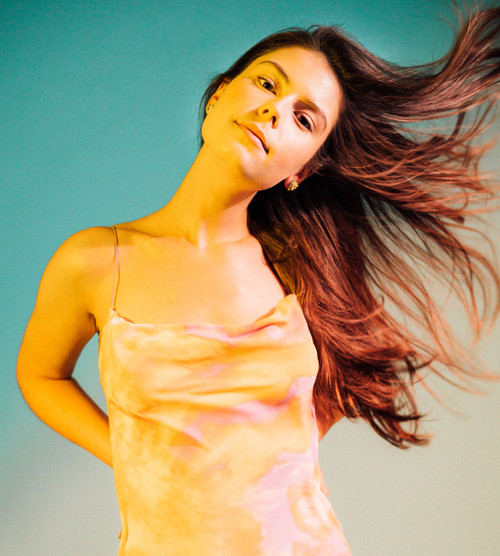 The recording experience with Pops & Poolboy was really unique. We were at a tiny cottage in the country; with no wifi, all we could do was make music. Pops started to strum something on the guitar, I began to hum the melody, and it just all fell together with the lyrics and beat. Since its conception at the cottage, "Busy Body" has gone through some changes; I wanted to make sure I was telling the story right, and expressing the emotion that it deserved."
Darkovibes and Mr Eazi Team Up for "Come My Way"
Rising Ghanaian Afrobeats artist Darkovibes – who The FADER recently cited as being at the forefront of "revolutionizing the way we see life in Ghana, helping to bring the representation gap between Africa and the rest of the world" – returns today with the standout single "Come My Way" featuring acclaimed Nigerian musician Mr Eazi.
LA-based Multi Instrumentalist Leila Sunier – "Let Me" Video Out Now!
Leila Sunier will release her debut EP, If Only To Bleed Out The White Noise on February 14 — a deep, multi-dimensional expression of heart through art. She manages to explore inner turmoil with a sublime beauty and intrepid emotionality.
THE FLAMING LIPS ANNOUNCE SPRING 2020 WEST COAST TOUR DATES!
THE FLAMING LIPS announce a brief run of west coast tour dates for 2020, targeting intimate theater shows beginning April 14th, in Spokane, WA. Tickets go on sale this Friday, December 13th at 10 AM local time.
Tour dates below will cover music from The Lips entire catalog which means, expect the unexpected.
Welcome To Rockville 2020 Full Lineup Announced
With a new home at the world-renowned Daytona International Speedway in Daytona Beach, Florida, the 10th year of Welcome To Rockville features an unparalleled lineup of today's top rock and metal artists and up-and-coming talent for Florida's Biggest Rock Experience, happening on Friday, May 8, Saturday, May 9 and Sunday, May 10, 2020.