Dai Burger will crush you. No games, not an abundance of foreplay, she'll put in quick work. She joins a growing push of women MC's unwilling to be hindered or slowed down, without the capacity for failure.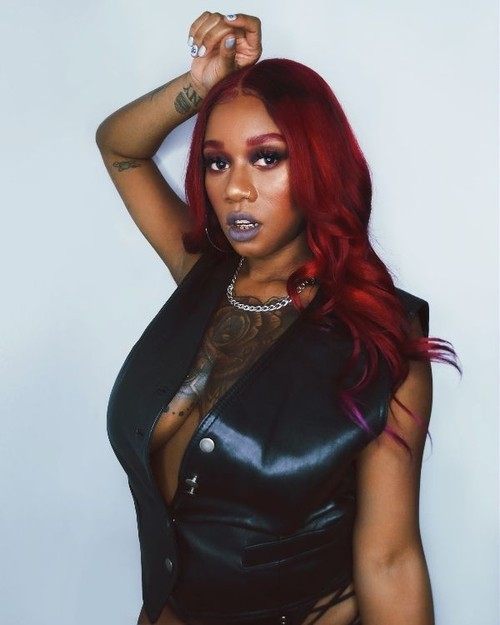 Out today is her sophomore LP, Bite The Burger, along with a music video for a new single, "Flame Emoji" featuring fellow NYC rapper Cakes da Killa. Dai slings one hard-hitting psychedelic banger after another in the 12-track collection that offers both club-ready empowerment anthems and smooth R&B-leaning cuts.
The psychedelic video for "Flame Emoji" perfectly matches the twerk-worthy energy of the song, as Dai and Cakes flaunt their sizzling swagger in front of rapidly-changing animated backgrounds.
"Bone shaking…Banger." – FLAUNT
"NYC's rainbow rap legend." – Inked Magazine
"A characteristically hard-hitting cut." – Highsnobiety
"This musical chameleon is one to watch." – Billboard