With nine albums, several high-profile collaborations, and worldwide touring, Ingrid Michaelson never stops. The singer-songwriter creates music that connects with people, songs that listeners hold close to their heart – so her love of Christmas music is no surprise!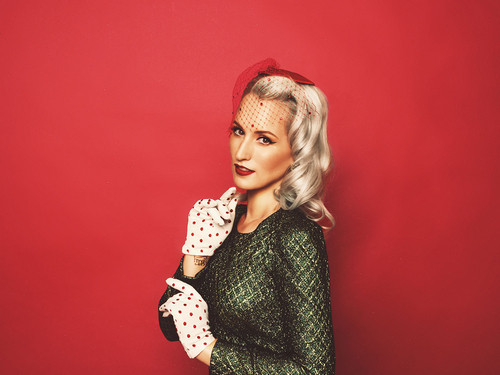 Last year, Michaelson released her first holiday album, Ingrid Michaelson's Songs for the Season, and she's now followed that up with "Christmas Valentine," a holiday duet with Jason Mraz released as an Amazon Original (available to stream and purchase on Amazon Music). The "Christmas Valentine" music video, which premiered on Billboard.com, celebrates the magic of love and Christmastime in New York City.
She says about the collaboration, "Jason and I toured together years ago, and I got to know his kind spirit. He really embodies what the season is all about. We were both on the road and had to record our parts separately, but when we finally got in the same room for the photoshoot, that incredible spirit was shining all around him! The only regret I have about this song is that we didn't collaborate sooner." Mraz adds, "Aww, Ingrid is the sweetest. I'm very flattered she thought of me, and I'm thrilled to be associated. I love holiday music, and I believe what Ingrid has created has the goods to become a new holiday classic."
As a bonus, we're also sharing Ingrid Michaelson's video for "Rockin' Around The Christmas Tree" with Grace VanderWaal. This duet was initially included on Ingrid Michaelson's Songs for the Season, an album recorded with a 35-piece symphony to capture the warm and nostalgic big band feel of the 1940s and 50s.