When you decide to buy a new pair of glasses, the options are endless. There are many brands of eyeglasses online. From cheap glasses to high-end designer glasses, all types are available online. Buying the right prescription glasses, which suits your face is very important. Nowadays, with hundreds of online stores with the countless option, one can get confused in deciding the best looking glasses.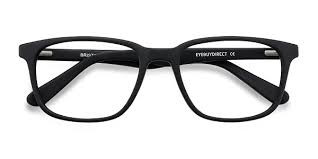 We will help you choose the best glasses. Here are a few points to be considered. When selecting glasses online, the most important thing you should know is your face shape.
Face Shape:
Every individual is different looking from others, to know your face shape is essential, and buying the glasses according to your face will enhance your look.
If you have a round face, the eyeglass frames which are square or rectangular will enhance your face shape. It will make your face look long and balance out the roundness. You should avoid small and round frames because they will make your face look more prominent and rounder.
If you have an oval face, then you should go for frames that have a strong bridge, and they are not extra-large. You can also look for geometrically shaped glasses. You should avoid the eyeglasses which cover most of the face because it disturbs the natural symmetry of your face.
People with a square face can choose glasses that are oval or round in shape. The round or oval-shaped glasses, adds softness, and your face will look thinner. The glasses should sit high on nose-bridge; it will also help in adding softness to face shape. You should avoid rectangular glasses because it will make your face look angular and prominent.
People with Heart-shaped face should buy a round or square-shaped eyeglasses, you can pick the frames which help you balance the width of your forehead and small chin. You should avoid clear glasses or embellished glasses because they draw attention to your forehead.
Skin Tone:
If you are buying prescription glasses or any eyeglasses, you should keep your skin tone in mind. Skin tone sets the tone for your look; it is more important than your hair and eye color.
If you have yellow, gold, or bronze cast on your skin, it means you have a warm skin tone. You can pick beige, fire red, blue, or gold color glasses. You should avoid all kinds of white and pastels colors for eyeglasses.
If your skin has blue or pink undertones, you have a cool skin tone. You can pick purple, silver, burgundy, and black eyeglass frames.
Frame Type:
Always choose frames that are durable and long-lasting, select the frame which is made up of metal, titanium, or alloys. Use plastic frames for children because glass frames can be dangerous for them. Soft plastic frames can bend, and they won't hurt the children.
Price Tag:
Always remember buying expensive glasses doesn't mean it will be more efficient, or purchasing cheap eyeglasses doesn't mean that they will not fit well with your lifestyle. You can trust your optician in choosing the perfect glasses.
Above mentioned are a few of our tips, which will help you choose the right type and best-shaped glasses online. Using these tips, you can find the best eyeglasses which will enhance your face and features.