Award-winning avant-garde electro-popstress Mauve ushers in a "Brand New" era with the release of her newest single — as well as her debut EP, Palette — both available now!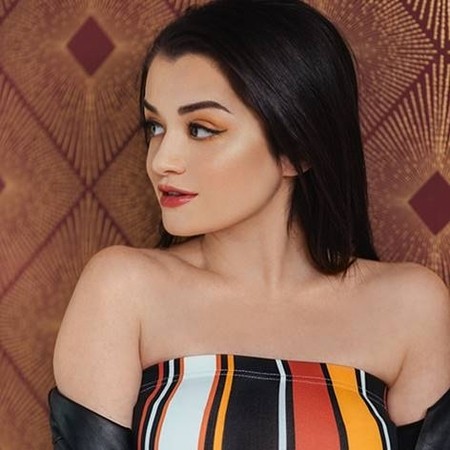 The Canadian singer/songwriter best known for infusing chill-bop pop tracks with distinctly infectious hints of tropical house and RnB, is quickly garnering recognition. Mauve was nominated for a 2018 Niagara Music Award for "Best New Artist" and her single "Come Around" won top honours at the 2019 InterContinental Music Awards for "Best of North America."
With tracks topping upwards of 450,000 streams across Spotify, she has also been featured by NBC-2, FOX40 News, ABC7 News, CBC Music, 107.3 Virgin Radio, Buzz Music LA, Talk About Pop Music, WFMZ-TV 69, Best Kept Montreal, Tinnitist, KOTV-TV CBS-6, IndieCan Radio on SiriusXM and many more.
https://www.instagram.com/mauve.music/
"Mauve keeps us captivated through her descriptive lyricism and intense sound arrangements. I love the textured layers of instrumentals and powerful synths all fused into one heart-melting ballad," says Buzz Music LA. "As a vocalist, Mauve is gifted beyond her years and we can't get enough! She's earned her success and we're excited to see how much further this rising star will go."