Business communication has come a long way from the traditional methods that exist for decades. Now, you are not tied to copper wires to make a call, forced to pay high call incurring bills and compromise with the half-good communication. With the launch of cloud telephony, you can make communication cost-effective, comprehensive, and centralized in the blink of an eye. A cloud-based phone system, check out: http://www.kall8.com/Cloud-based-phone-system gives you access to time-saving features and powerful analytics capabilities.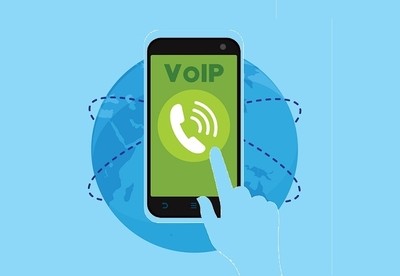 But, it seems that all of this was not enough. Growing businesses require something handier. This is where mobile VoIP came into the picture.
By bringing all the communication-related systems over a centralized place and make them able to transmit the voice or other data over the mobile phone's 3G, 4G, and GSM internet connection, mobile VoIP has taken the utility of cloud telephony at a whole new level.
What is mobile VoIP? 
Mobile VoIP is the latest technology trend where business communication happens on a mobile internet connection. Its operation is similar to your VoIP phone number. The only difference is that in mobile VoIP, voice calls are routed as data packets using the mobile phone's network connection with the help of any third-party VoIP service provider. It can also operate on Wi-Fi connections available around the users. It pairs VoIP and mobile telephony together using an app.
To use the mobile VoIP, you need to have a mobile phone, internet/Wi-Fi connection, and the supported software. The software is generally available for free download with your Online phone number purchase. The apps come with multiple operating system support and are capable of delivering par excellence performance on Android, iOS, and Windows platforms.
Why is the world going ga-ga over mobile VoIP? 
There is no doubt that traditional VoIP is and will be one of the most revolutionary business communication-related inventions that have helped businesses to unleash the true potential.  However, the growing affinity toward mobile VoIP can be seen by blind eyes as well. Just as nothing happens without reason, there are reasons behind such a strong affinity towards mobile VoIP as well. Some of the major ones can be stated as:
It grants you the ability to work from anywhere 
While using VoIP phone numbers on a fixed-line phone system, you are forced to station at the place where the fixed line is deployed. If you are moving out of the space, there are no chances that you can pick the incoming calls.
On the contrary to this, mobile VoIP ensures that the location should not hinder your operations. By routing all incoming calls on your mobile phone, it ensures that all the calls are answered irrespective of your physical presence in the office. This facility has become a boon for small businesses, and sole entrepreneurs as things can be managed with less manpower using mobile VoIP.
In this way, you can also make remote working possible. There are many cases where setting up a proper office. For example, if you have an online business making delivery in some parts of Canada from the US, then having a dedicated call center in Canada is not the need of the hour. You can get a virtual Canada phone number of your operative city, say Toronto (+1 416), download the mobile VoIP app, and start assisting customers from the US only. In short, you are at all tied up with the location.
It cuts down the operational running cost
By bringing voice and data line over a single place, cheap voip service helps a business to save a fortune. With this, you need not have a dedicated voice plan, which is both tedious and costly. However, mobile VoIP brings great relief at this front, as well. It doesn't demand anything at the name of installation and let you conduct voice and data operations over a single connection.
How tedious it is to use different tools from emailing and web conferencing? Well, a lot. Your virtual mobile phone number used in mobile VoIP can send SMS, texts, voicemail, emails, video calls, and voice calls by using the same internet connection and the same platform. So, there is no more juggling between different platforms. Only simplified operations!
Should you go for it?
While you can easily get a hold of every incoming call on your virtual mobile phone number without being present in the office, combine voice and data and save tons of operational cost, and conduct communication in any form over a single click then what is the point of using the same old technology and lagging in the competition.
Embracing mobile VoIP is the best thing that you can do to let your business flourish at every vertical. So, don't waste your time and start using it today. You will never regret it.