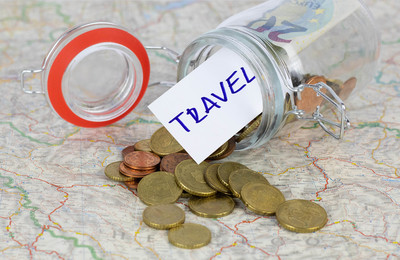 Traveling is what every person needs to take a break from working everyday life, refresh impressions and gain strength. Therefore, someone picks up a Orlando car rental under 21 to explore the vast expanses of Canada, while someone goes to the hot beaches of Florida. In both cases, rental car will make the journey easy, enjoyable and exciting.
Very often people spend significantly more on vacation than they originally planned. Sometimes it's very difficult to fit in the initial budget and deny yourself any entertainment or souvenir. As a result, people return from vacation without money and are forced to save on everything. Fortunately, there are several ways to change this lack.
1. Rent out your domestic apartments
Since your housing will be empty during your absence, why not try to make money on it? Today it's easier than ever thanks to such services like Airbnb and HomeAway.
Just coordinate the time in such a way as to be at home during the check in and departure of guests. And while you relax, your home will earn you some money.
2. Rent out your car, a garage or parking space 
If you go on vacation by car, then your garage or parking space will also be empty for a while. In the USA, there is a separate ParkingSpotter service for this. With it, you can find those drivers who will use them during your absence. Of course, you'll earn a little on this!
In case you go to another country, then the car won't be useful to you. Therefore, you can also rent it out – such services as RelayRides or FlightCar will help you to find a reliable driver as quickly as possible. The main thing is to carefully study all the conditions and nuances.
3. Engage in freelance
You don't have the opportunity to go somewhere, and the company where you work sends you on vacation? Of course, you can just lie on the couch for several weeks, and this may be the best vacation of your life.
But if you don't feel tired and you want to work, do freelance work. It's possible to find many sites offering jobs to freelancers of various specialties on the internet.
Copywriting, rewriting, design, programming and many other types of work that can be performed not in the office are increasingly in demand. The more experience and well-executed orders you have, the higher your position in the eyes of the employer and the higher your income.
4. Work as a courier
If you are traveling to another country, perhaps you should accept an order for the delivery of any product. For this kind of activity there's a special Grabr service. Here you can try to find a person who would like to receive some goods or souvenir of the country where you are going from.
You are required to accept the order and deliver it. This gives buyers the opportunity to get things that just can't be bought on the Internet, and couriers – a couple of extra dollars.
5. Try to be a photographer
A person who knows how to take high-quality and beautiful photos can always make money on this, especially if he travels a lot. Many popular resources, including web portals and magazines, will be ready to pay you for a series of interesting and unique snapshots of life in distant countries.
You can sell your pictures by placing them in special photo banks – on these portals photographers post their work and set a price. The higher the level of your snapshot and the more of them, the higher the likelihood that someone will buy them. Similarly, you can place small videos on such web resources.
6. Become a guide
If you have rich knowledge about a place where you go, as well as a storyteller's talent – try to make money on it. Fortunately, there's also a specialized Internet service for this. Vayable app allows users to become guides, earning between $30 and $200 for a three-hour tour.
7. Make money on handiwork
If you know how to craft something with your own hands, then products can be sold via the Internet. If you wish, it's a great idea to connect your work with travel and create things that are somehow related to the country where you are now.
By using special local materials, you can produce original and beautiful souvenir for someone who will like it. Some travel bloggers earn money in such a way, and that money is enough for long trips around the world.
You can sell the results of your creativity on your website, through groups on social networks or on special portals, for example Etsy.com.
8. Earn on the go
This is an option for the most talented and desperate travelers. If you are a great musician, singer, stand-up comedian or, for example, a dancer, you can try to perform with an entertainment program. If you are lucky enough to become a celebrity, for example, on a cruise ship, then the trip will bring you a lot of money. True, such a vacation is more like work, and it can hardly be called calm or relaxing.