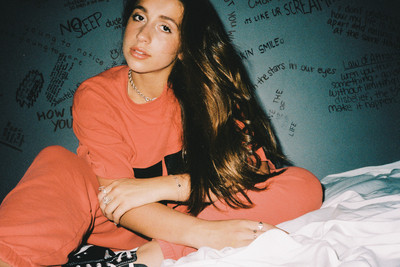 Frenemies beware, Canada's 16-year-old Tate McRae gets real & is pointing straight at you on her sensational new single, all my friends are fake. The track comes complete with a stunning new video that sees McRae step-up on her dance choreography skills. Prepare to hear this one a lot.
McRae explains "all my friends are fake. true or not, i wanted to see how far i could go in my writing. this one's a little controversial, a little too real for most of us, and a song i never thought i'd be releasing. can't believe it's finally out."
Tate McRae's music is available via RCA Records and Ministry of Sound.