Former US Marine coming to from New Orleans, JayQ seamlessly combines hip-hop and pop to make music that embraces the joys and pains of life. His authentic, raw style, combined with his deep, sensual vocals, commands and focuses your attention; the enigma, however, that is JayQ, draws you in deep, implores you to explore and move with him.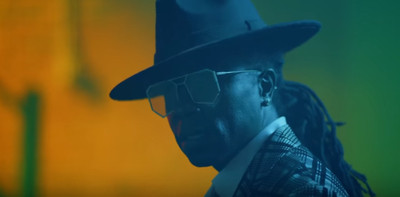 The new hit single "Body Talk" was co-written by himself and Grammy Winner Soko7 (Drunk In Love, Beyonce and Jay-Z). His debut EP will be released in NYC on June 15th. . The soul-filled body of work captures the essence and realness of classic relationship woes. "Body Talk" brilliantly articulates the sexual tension that exists within a passion-filled argument with one's lover; it gives a fresh, new look at the struggles lovers have, the need to strive for mutual respect, and the importance of not exacerbating negativity by empowering "Body Language Talk".
JayQ will be touring the United States beginning Summer 2019, after kicking off his "Body Talk" release at the Midem music festival and the BreakOut Music Yacht Concert in Cannes, France. His exponentially growing global appeal is fueled by his raw, passionate, masculine vibe and the driving beat of his music; both of which travel effortlessly across borders and languages. While he considers sleep to be his superpower, given his hectic schedule, the creative genius might find rest, but one thing is certain, JayQ will never be slept on.