Mexican powerhouse and fashion icon Sofia Reyes collaborates with rising Trap star and renown songwriter Jhay Cortez in her latest single "A Tu Manera [Corbata]." Coming off the heels of her highly successful no BS anthem "R.I.P." featuring boss babes Anitta and Rita Ora, Sofia is poised to make a splash with her latest single / video where we see a more flirtatious and edgy side of her.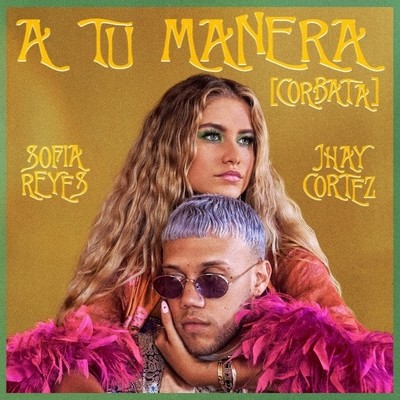 The video was directed by 36 Grados (J Balvin, Anitta, Anuel AA, Luis Fonsi) and shot in The Paramour Estate, an iconic and historic-cultural monument located in Los Angeles, where movies such as Scream 3 and Halloween: The Resurrection have been filmed. Inspired by the classic film Alice in Wonderland, the video takes you through a series of dream like scenes where we see Sofia in an array of gorgeous and eccentric outfits as her and Jhay Cortez find each other in the different themed rooms.
"I can honestly say this has been one of my favorite videos! I was very involved with the creative direction and had the opportunity to really express myself on the creative front. It pushed me outside of my comfort zone which turned out to be an incredible experience for my growth as an artist. I also really loved working with Jhay, we had so much fun shooting this video…our chemistry is palpable in the visuals," expressed Sofia about making the video.