As one of the world's biggest rock legends, Alice Cooper has been thrilling and chilling audiences ever since he first took the stage. If you've got a trip planned to southern Florida this fall, you won't want to miss his upcoming concert at the Barbara B. Mann Performing Arts Hall on November 3, 2019. It will be his first American date after funning through a full litany of shows throughout Europe in the preceding weeks.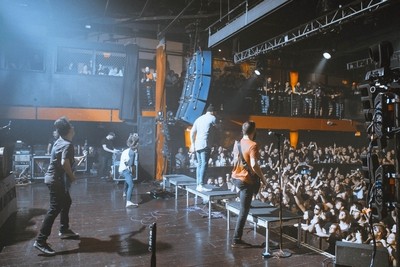 Cooper will be touring in support of a new EP, The Breadcrumbs, which pays tribute to the garage rock heroes he held in great esteem while growing up in Detroit. Alice Cooper's unique energy that combines a gothic, theatrical approach to hard rock means he always puts on an impressive show. Audiences can expect a memorable stage performance that takes inspiration in equal measure from metal, vaudeville, and classic horror movies. Electric chairs, guillotines, fake blood, and creepy critters have all been known to be part of his show.
There are enough things to do in the surrounding area that we definitely recommend you make an extended vacation out of the Alice Cooper concert. To help you understand which spots around the Fort Meyers area are worth your time and which spots you should eat, here is our guide of the best things to do.
Where to Stay
The first thing you should address when planning a trip to Fort Meyers is whether or not you want to stay in Fort Meyers or nearby. Though Fort Meyers is a wonderful area that also is close to the Alice Cooper concert, it might be smarter for you to schedule a hotel room in a neighboring city like Naples. This is because Naples, while just a short drive away from Fort Meyers, also has a richer and more vibrant community. Naples has more extravagant beaches and restaurants, along with a downtown area that has an active nightlife.
When it comes to hotels near Naples, you can't do much better than the Hyatt Regency Coconut Point Resort and Spa. This is an especially fitting hotel to stay at if you're looking to bring the entire family with you on vacation. With a lazy river, pools, and multiple waterslides, it offers a lot of outdoors activities to take advantage of the last nice days of the year.
If you do decide to stay in Fort Meyers, then we recommend that you stay at the Hilton Garden Inn Fort Meyers. This is a good hotel close to downtown Fort Myers. And there's still a more modest outdoor pool and a whirlpool for your relaxation.
How to Get Around
It's important for us to note that the Fort Meyers/Naples area (like most of Florida) does not have much public transit. This is why you should plan on renting a car to get around. If you can't get access to a rental car, you should stay in the Fort Meyers area to be close to the Alice Cooper concert.
Other Things to Do in the Area
Florida is known for its wonderful, natural scenery and some wonderful places to get food. If you're looking for a quiet place to go before or after the concert, we recommend that you take a visit to Rutenberg Park in Fort Meyers. It's a wonderful place to sit back, relax and view some beautiful foliage. If you can't decide where to get dinner before the concert, we recommend stopping by either Jason's Deli or IL Primo Pizza & Wings.