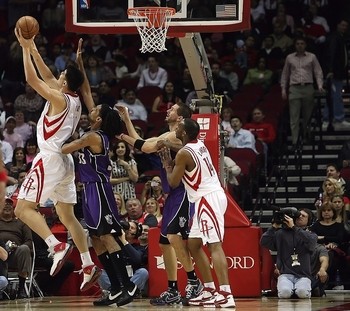 Some of the NBA's biggest start to turn to music away from the court
It's not hard to understand why music and the NBA are intrinsically linked. Some of the world's best NBA stars have dipped their toe into the music industry, while on the flipside, many artists have been inspired to create tracks about the NBA and some of the biggest games in basketball history. The biggest musical link to the NBA comes from the world of hip hop. In fact, for a generation, the NBA has warmly embraced hip-hop culture. Some of the biggest hip-hop stars have paid homage to their love for NBA by wearing throwback jerseys in their music videos.
The tie-up between NBA and hip-hop is often made due to the significant contingent of African-American players that are active within the NBA. Furthermore, it's African-Americans that have the flair and passion to dominate the hip-hop music scene. Basketball's sporting appeal can normally be found in urban areas of big cities, where basketball nets and courts are popular among locals. Inner city culture played a key role in the emergence of hip-hop music, so it's easy to see why the NBA and hip-hop resonate so well together.
Music always plays a huge part in the build-up to NBA games. At our nearby Boston Celtics, there's almost always an incredible opening night intro to start the new season. The Celtics have an outside chance of being at the top end of the NBA Championship in 2019-20, so it's likely the atmosphere will be ramped up a notch for the first league game once the summer pre-season schedule is out of the way. Even back in the 1970s, live broadcasts from CBS used to dine out on a selection of stadium rock and 70s disco tunes prior to any NBA shows.
NBA stars that have attempted to forge successful music careers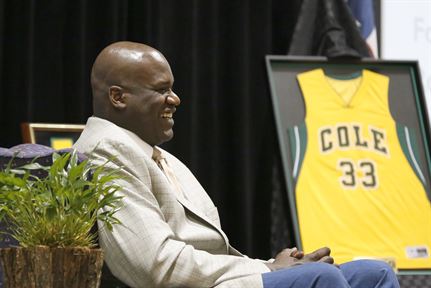 Shaquille O'Neal in relaxed mood after hanging up his sneakers and his microphone
Away from the court, some of the NBA's biggest and most successful professionals sought to make waves in the music industry once hanging up their basketball trainers for the last time. Arguably the most notable attempt came from the "Shaq Attack", Shaquille O'Neal. Even in the early stages of his NBA career – before going on to being considered one of the all-time greats in NBA history – O'Neal opted to head into the studio to record some R&B and hip-hop tracks of his own.
In fact, O'Neal recorded a total of not one but four studio albums – more than some solo artists and bands make in their lifetime. Just 12 months after signing professional terms in the NBA, O'Neal was signed to Jive Records, where he released his debut album – Shaq Diesel – in 1993. Incredibly, Shaq Diesel reached the top 25 in the Billboard 200 and was even certified platinum by the RIAA.
It's safe to say that O'Neal peaked after his debut album however, with none of his other albums having the same impact in the Billboard 200. In 2006, O'Neal unveiled his most recent album, featuring a string of compilations spanning his four studio albums, but it didn't even chart. O'Neal has hung up the mic now and has since become a long-standing sports analyst for TNT on the NBA.
Even NBA legend, Dennis Rodman has long had a penchant for music. He's often spoken about his love for rock music, in particular Pearl Jam, as well as hip-hop. A couple of years ago, Mike Posner and blackbear inspired Rodman to join them in a collaboration on a song titled "Dennis Rodman". The now-late Wayman Tisdale was another baller to have a music career on the side. Tisdale was somewhat different as he was primarily a bass player. He recorded a whopping eight albums as he began to specialize in smooth jazz. In 2001, his album "Face to Face" gained immense recognition for reaching number one on the Billboard Contemporary Jazz chart. His final album, Rebound, was written and launched after his diagnosis with cancer that would eventually take his life. Nevertheless, music has clearly been something of a soothing influence on the NBA greats, with a chance to let their creative juices flow outside from the regimented basketball lifestyle.