Imagine walking into a record store and finding a vinyl that takes you back to a time, a decade, where songs had guitar solos, piano melodies and real drums. Think "OLD SCHOOL ROCK WITH A MODERN TWIST" and you've just about opened the Canaries' cage.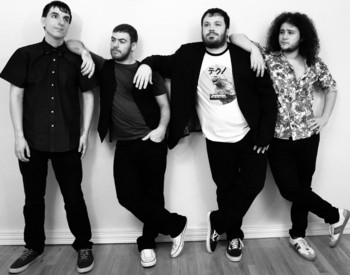 On the heels of the release of their single and video for "Sneakers", The Canaries are gearing up for their brand new song "Donna", set to drop on the major services September 20th – with the video for the track coming out on Sept 26th.
https://www.instagram.com/theinoculatedcanaries
Singer/Guitarist Mike Rubin says "The lyrics to "Donna" are very tongue and cheek. The song is not meant to take itself too seriously.
"Upcoming Performances:
Mon July 29th – LIVE on 90.3 WHPC radio, Long Island (9pm EST)
Thurs Aug 8th – LIVE on 90.5 WBJB radio, NJ (7pm EST)
Sun Aug 18th – LIVE at Revolution Bar & Music Hall
Fri Sept 27th – LIVE at Bowery Electric, NYC (8pm EST)
Soundcloud: https://soundcloud.com/the-inoculated-canaries
Spotify: https://open.spotify.com/artist/2xbllUZKJ2S7vk555hWwlA