Multi-platinum, Grammy nominated super producer Khao, recently marked his resurgence in Hip-Hop with the release of his charismatic new single "Done With Her", featuring Gucci Mane, Lil' Baby, YBN Nahmir and Tabius Tate. Currently climbing the charts, it is the first track from Khao's upcoming album Bad Brains Forever, and he has punctuated his return with the release of the official music which premiered on YouTube on April 26, 2019.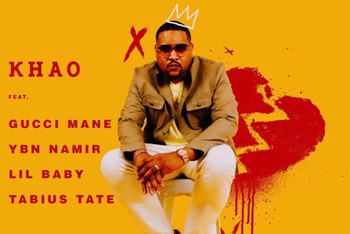 Starring goofy comedian Michael Blackson (Next Friday) and Teresa Topnotch (Wildin' Out), the two provide an abundance of comedic relief, as Blackson plays the jealous wannabe rapper who gets rejected from the VIP entrance at the club and loses his girl in the process. Gucci Mane and the others appear in the video along with a marching band, teen dancers and other talents that contribute to an array of dope visuals.
https://www.instagram.com/khaomusic/
Done with Her has a unique sound, combining horns and other effects. Brilliantly, Khao pulls elements from music produced by the legendary 1970's Punk Rock group Bad Brains, which inspired the album. This musical mixture is something that will be found throughout the entire album which is slated to be released this summer and features more than 60 of the top artists in Hip Hop and R&B, past and present.
Khao was recently quoted as saying that Bad Brains Forever is his Quincy Jones project, referring to legendary record producer
and composer.