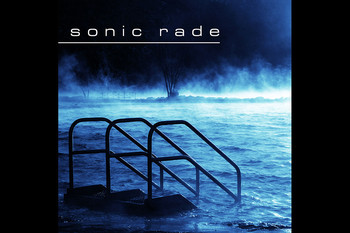 Swiss pop-rock trio Sonic Rade is moving up the ranks with their high energy tunes mixed with underlying shades of melancholy. The band is composed of Ricardo Ryan on vocals and guitar, Christian Fonjallaz on bass and supporting vocals, and Christophe Grand on drums and backing vocals. Formed in 2010 on the shores of the Rade (Geneva's harbour), Sonic Rade is signed to Italian label VDM Records. The percussive and guitar sections are always smooth and complimenting, layered with lyrics that focus on personal dilemmas, relational matters, and self-awareness. Relatable and groovy, Sonic Rade invests continuous effort and energy into their music.
With three albums under their belt, Let it Out (2013), Sideways (2016), and their brand new album Sonic Rade (2019), Sonic Rade is ready to make new creative works for their growing fan base. Notably, Sideways was selected for the First Round Ballot nominations for the 59th Annual Grammy Awards in the categories of Best Rock Album, Best Rock Song, Best Rock Performance, and Producer of the year (Non-Classical). They've received international radio airplay and have been recognized by many outlets such as Northwest Radio, World Talent Radio, and the Planete Indie Radio Show.
For the music video for their first single "Let's Dream Tonight", the Swiss Trio heads to the heart of New York City: Times Square. Ryan walks alone through the hustle and bustle of the city, exploring with no destination in mind, with scene cuts to Fonjallaz and Grand jamming out. Although there's constant activity around him – flashing lights, rushing taxis, busy people – Ryan still walks and rides alone. New York City parallels perfectly for the theme of "Let's Dream Tonight." Ryan sings about someone who is leaving or has left already in a city that represents escape, freedom, and new opportunities. The last 30 seconds show the singer being driven out of Manhattan, leaving the starry-eyed city behind and being dropped off at an unknown location in a surrounding borough.