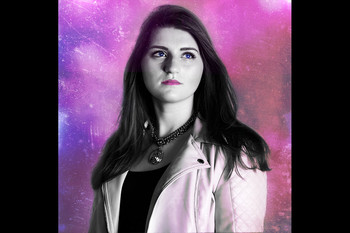 Authentic, striking, and talented twenty-one years old, Houston-based singer Steff Neff is ready to take the world by storm. Neff's music is strongly rooted in dark pop, with candy-coated pop melodies and emotive lyrics. A seasoned lyricist and sophisticated musician, Neff has signed with Strega Entertainment Group and is looking forward to her next move.
Neff has already received accolades from professionals in the music industry. Taylor Swift's former manager, Rick Barker, and Tom Mckinney, former voice teacher of Beyonce and Demi Lovato, both have recognized and boasted about her voice, determination, and incredible talent. Neff was one of 27 applicants chosen internationally to participate in the "It All Starts with A Song" songwriting retreat hosted by the former VP of Warner Chappell Music Group, Judy Stakee in 2017. Neff has an impressive performance background as well. She has played at many events/venues including Springboard Music Festival and The House of Blues.
https://www.instagram.com/steffneffmusic/
"Mine", her latest song, is an empowering, sincere and liberating anthem. The music video shows a brand-new sunny day signifying a fresh start without the burden of the past. Neff holds a power stance throughout the video; she will not back down. She sings her heart out on the roof of a building in the middle of the city, ready to conquer the world – as declared in her Twitter bio, "Just a girl, her piano, and a plan to take over the world nbd." The lyrics to "Mine" make it known that she won't give away any piece of herself; not her heart, soul or dignity. Neff knows her self-worth and will walk away confident, dignified and independent.