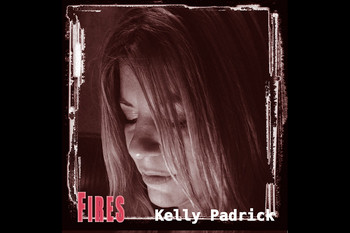 Kelly Padrick started her songwriting career at the age of five and eventually moved to New York to pursue her passion in the independent music scene. She has created songs that can now be found in movie soundtracks and T.V. shows, and will never abandon her creative streak. With almost a dozen albums and EPs, Padrick finds inspiration in everything from her past doodles on schoolwork to current heartbreaks and uses any emotion to spark a creative composition. Heavily influenced by Dolly Parton, Padrick's music always has an authentic passion, natural sexiness and a hint of attitude.
https://www.instagram.com/KellyPadrick/
All of Padrick's hard work has paid off as success floats her way. Most recently, her song "Heavenly Ride" won a silver award at the California Film Awards. Award-winning director Patricia Chica has produced many of her edgy anecdotal music videos. "Pizza and Fairytales" was featured in the Fox Searchlight movie Trust the Man, the 2010 season of ABC's Desperate Housewives (which prominently featured "Ties that Bind" and "The Brooklyn Hours"), MTV, and HBO's VICE.
Padrick's newest video for "Waiting For This," directed by Chica, begins with scenes of a Gatsby-esque party filled with friends and plenty of drinks to go around. Scenes flick back and forth from the party to a dozen T.V. monitors filled with screens of black and white static, old memories, and Padrick's past music videos. A hand sweeps across the screen portraying the person who was reminiscing the past, but not missing it. The lyrics tell the story of moving on from someone and getting ready to start a new life without them. When two people are at different points in their lives, it is easy to get caught up in a cycle of comfort without progression, "Waiting For This" allows emotional freedom from a partner without burden.