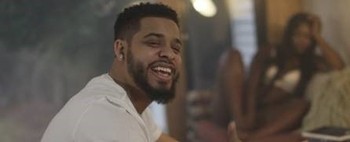 Mike Classic releases today his new video for "Insecurities" via RED MUSIC. The women empowering and body positive themed video, which is directed by Ronald Reid, addresses the different insecurities women endure due to society's standards. The track appears on Mike Classic's recently released EP If Only You Knew.
Mike Classic's debut EP If Only You Knew features 7-tracks and production from MusicHustle, KAUISTOPPLAYIN, THE BREED and Remo Da Hitmaker. The EP showcases the rapper's versatility with both his rapping and singing bringing a culmination of hustle and flow. Using R&B sensibilities, Mike creates an ideal mix of laid back, ride out tunes that do not stray too far from the corner.
If Only You Knew follows the release of Mike's buzz-worthy single "Woosah," which has garnered nearly 3 million streams. Bryson Tiller reposted the record on SoundCloud and Ebro premiered it to the masses via Beats1 Radio. Mike Classic has gained recognition while working with Billboard chart topping artists such as French Montana and Jadakiss.