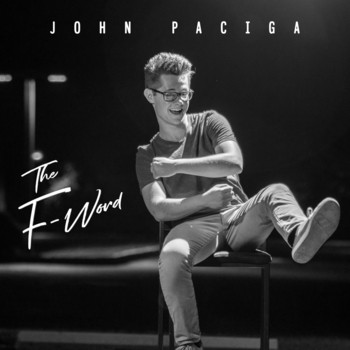 Maybe it's his love of theater. Or maybe it's his musical prowess behind the keys. Whatever it is, John Paciga has a flare for the dramatic. Time and again, he's proven that he is as comfortable on the biggest of stages and under the brightest of lights as he is in the smallest of intimate venues.
With each new video, he has expanded his repertoire and shown a new side of his winning personality at every turn. "Tickling The Ivories" announced him as a pop connoisseur comfortable amongst other titans like Billy Joel and John Legend. "The Prayer" stripped back the formalities to show an appreciation for classical and operatic music with an impressive performance. Most recently, his lyric video "The F-Word" captured the irreverent side of his style inspired by one of his biggest heroes, Ben Folds.
http://www.johnpaciga.com/
Since starting school at Yale University in the fall, this New Jersey native has honed his skill set even further. He landed a coveted spot in the Spizzwinks(?), the oldest underclassman a cappella group in the United States. This has given him the opportunity to travel the country and perform with an exceptional group in an impressive list of cities. It's also given him a brotherhood with like-minded friends and gifted musicians. Over the next thirty-six months, he and his fellow Spizzwinks will perform on every continent except Antarctica. Not bad for a young creative still in his teens.
With such a talent pool at the ready, it's only natural that John enlist them to create the official music video for "The F-Word." What starts with the crew kicking back in the dorm quickly evolves into a full-blown theatrical performance complete with synchronized dancing and another stage under the spotlight. The impetus? John's friends asking him to explain the meaning of "The F-Word."
Of course, that's no easy task. John says of the song, "It's a story about the universality of the friend-zone… the cringe-worthy tribulations of high school romance that we've all endured – something some of us remember wistfully, something some of us desperately want to forget." The story would normally require a very long time, but in John's own words "I suppose I could try to squash it all down into three and a half minutes and make a catchy, palatable, TLDR version of it." Naturally, he nails it.