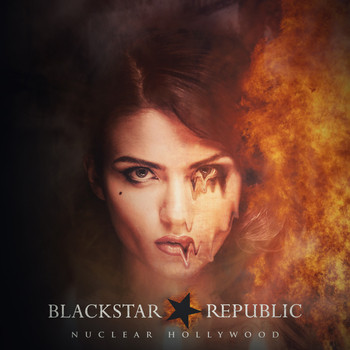 Blackstar Republic have released their video for single "Nuclear Hollywood" off of their forthcoming record due out spring 2019!
If you've ever wondered what a band would sound like that can mix modern metal with elements from last two decades of hard rock/metal, then you've found them in BlackStar Republic. With a unique style and sound that cuts across the genres, the band has carved out a perfect niche. With songs that will have people banging their heads, to other songs that will have them singing along, hands raised. They reach across the labels and bring the listener into the Republic. BlackStar Republic has had their songs played on KEGL 97.1 radio in Dallas, including their killer single "Nuclear Hollywood", which will also be in the film Cherokee Creek.
The band has played with established acts like Buckcherry, Flaw, A Killers Confession, King 810, 12 Stones, Warbeast, Sons of Texas, Vyces, Invidia, Maylene and the Sons of Disaster. They have also had the honor of playing on the Ride For Dime benefit at the Gas Monkey.
The band has played Rocklahoma and across Texas, Louisiana and Oklahoma. Blackstar Republic released the 2017 full length album Wolves of War produced by Grammy winner Eric Delegard.