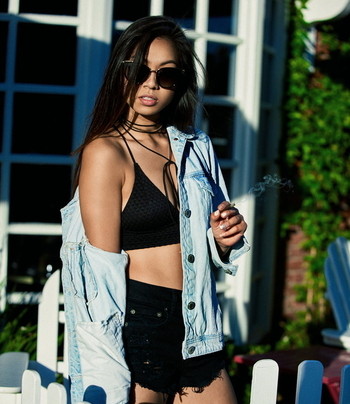 Having had tracks spun by some of the world's top DJs in the party capital of Las Vegas, received support from BBC Radio 1's Fergieand released music with Boyz II Men's Shawn Stockman, Molly Marrs returns with pop anthem 'All Of Me', February 8th.
Having previously written and recorded music with the Shawn Stockman from Boyz II Menand Grammy Nominated producer Tommy Brown (TBhits), known for his work with artist such as Meghan Trainor, DJ Khaled, Big Sean and Ariana Grande, Molly Marrs is a modern pop star in the making.
6517.jpgHowever, it hasn't been an easy journey for Molly.Having been in born in Easter China during the 'One-child policy', Molly Marrs was abandoned and placed in an orphanage. She was then adopted by an American family who raised her in Austin, Texas. Now based in LA, Marrs has found music is her passion, with 'All Of Me' demonstrating her mainstream pop vocals, hints of dubstep and an infectious melody.
With her singles currently being spun in clubs likeHakkasan, Omnia and Wet Republic and her debut performance being at MGM Grand at Hasskan November 2018, Molly Marrs soon caught the attention of former BBC Radio 1 DJ and multi award-winning producer Fergie DJ but Molly's talents also fall outside of writing and recording music. Molly is represented by Bella Agency in commercial and television, working in national commercials and print work for leading American brands. She also featured as a guest in the highly acclaimed television series Major Crimes.