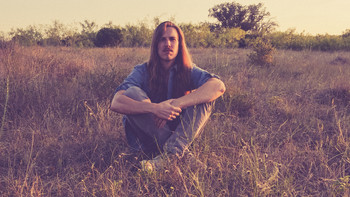 Austin, Texas multi-instrumentalist Collin Russell Mullins is here with the lyric video for his second single "Wish You Were My Lover". The second of the two lyric videos released from Mullins comes a week after the first single "All In Your Head" made its national debut. Collin Russell Mullins has made no short feat with these two tracks and although this one might seem as the B-Side to his latest releases it is still nothing short of extraordinary and really captures the craftsmanship and nurtured songwriting skills at full capacity.
http://collinrussellmullins.com/
Sitting inside the indie rock realm, "Wish You Were My Lover" captures you from its first steady beat and ear catching guitar riff to its melodic pop elements and tone. Its simple chord structure does justice to draw you in and its lyrics compliment the song by truly leaving you with wanting more and head-boping along to its last beat. We can't wait to see what is next in store for this talented singer-songwriter from the lone star state.
Check out the 80's sci-fi esque video below and be sure to download his tracks from Spotify.